Macrolide Antibiotic
Clarithromycin for Idiopathic Hypersomnia
Emory Sleep Center, Atlanta, GA
Targeting 3 different conditions
Clarithromycin

+1 more
Phase 2
Recruiting
Led by Lynn Marie Trotti, MD, MSc
Research Sponsored by Emory University
Eligibility Criteria Checklist
Specific guidelines that determine who can or cannot participate in a clinical trial
Must have
free of wake-promoting medication, sleepy despite current wake-promoting medications, or willing to discontinue current wake-promoting medication for at least 5 half-lives prior to baseline measures
free of pre- or probiotic supplements for at least six months prior to baseline measures
Must not have
Be younger than 18 years old
Be older than 65 years old
All Individual Drugs Already Approved
Approved for 10 Other Conditions
Study Summary
This trial is evaluating whether the drug clarithromycin can help reduce sleepiness in people with narcolepsy or idiopathic hypersomnia.
Narcolepsy

Idiopathic Hypersomnia
Eligibility Criteria
Inclusion Criteria
You will be eligible if you check "Yes" for the criteria below
You are

not taking any medication

that

helps you stay awake

, or you are still feeling tired despite taking such medication. If you are taking such medication, you must be willing to stop taking it for at least 5 half-lives before the start of the study.
You have not taken any pre- or probiotic supplements for

six months before the study starts

.
Timeline
Screening ~ 3 weeks
3 visits
Follow Up ~ day -2, day 13
Follow Up ~
day -2, day 13
This trial's timeline: 3 weeks for screening, Varies for treatment, and day -2, day 13 for reporting.
Treatment Details
Study Objectives
Outcome measures can provide a clearer picture of what you can expect from a treatment.
Change in Default Mode Network (DMN) Connectivity
Change in Epworth Sleepiness Scale Score
Change in Maintenance of Wakefulness Test (MWT)
+3 more
Secondary outcome measures
Change in Fatigue Severity Scale (FSS) Score
Change in Functional Outcomes of Sleep Questionnaire (FOSQ) Score
Change in Hypersomnia Severity Index (HSI)
+15 more
Side effects data
From 2021 Phase 3 trial • 1046 Patients • NCT04167670
Study treatment Arm
Lansoprazole Triple Therapy
Vonoprazan Dual Therapy
Vonoprazan Triple Therapy
Awards & Highlights
All Individual Drugs Already Approved
Therapies where all constituent drugs have already been approved are likely to have better-understood side effect profiles.
Approved for 10 Other Conditions
This treatment demonstrated efficacy for 10 other conditions.
Trial Design
Group I: Clarithromycin
Experimental Treatment
1 Intervention
Participants in this study arm will receive clarithromycin for 14 days.
Group II: Placebo
Placebo Group
1 Intervention
Participants in this study arm will receive a placebo to match clarithromycin for 14 days.
How many patients have taken this drug
Who is running the clinical trial?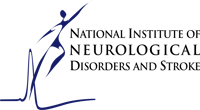 National Institute of Neurological Disorders and Stroke (NINDS)
NIH
1,297 Previous Clinical Trials
460,766 Total Patients Enrolled
Emory University
Lead Sponsor
1,574 Previous Clinical Trials
2,879,651 Total Patients Enrolled
1 Trials studying Idiopathic Hypersomnia
44 Patients Enrolled for Idiopathic Hypersomnia
Lynn Marie Trotti, MD, MSc
4.2
9 Reviews
Principal Investigator - Emory University
1 Previous Clinical Trials
44 Total Patients Enrolled
1 Trials studying Idiopathic Hypersomnia
44 Patients Enrolled for Idiopathic Hypersomnia
Dr. So-and-so is very knowledgeable about sleep disorders and easy to communicate with. I appreciate that she values my input in regards to how my care progresses.
Media Library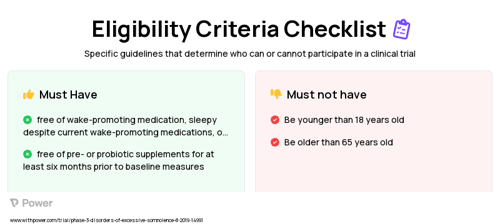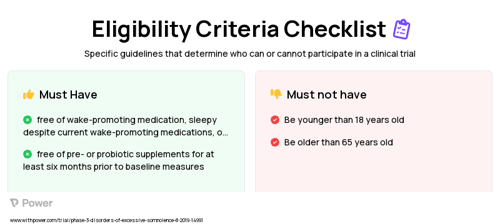 Clarithromycin (Macrolide Antibiotic) Clinical Trial Eligibility Overview. Trial Name: NCT04026958 — Phase 2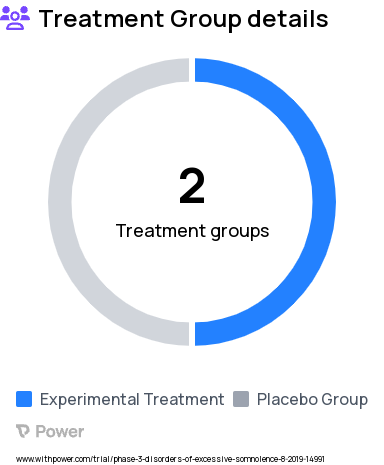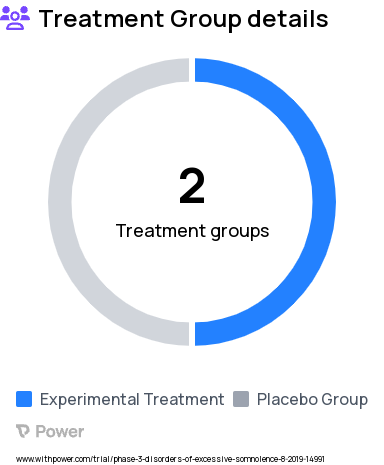 Idiopathic Hypersomnia Research Study Groups: Clarithromycin, Placebo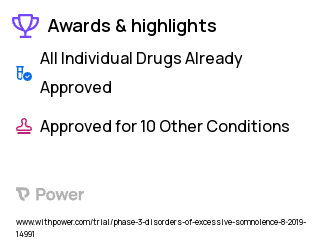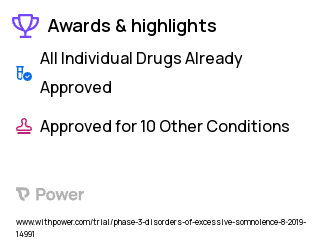 Idiopathic Hypersomnia Clinical Trial 2023: Clarithromycin Highlights & Side Effects. Trial Name: NCT04026958 — Phase 2
Clarithromycin (Macrolide Antibiotic) 2023 Treatment Timeline for Medical Study. Trial Name: NCT04026958 — Phase 2
Frequently Asked Questions
These questions and answers are submitted by anonymous patients, and have not been verified by our internal team.
What is the current capacity of participants in this clinical venture?
"Affirmative, clinicaltrials.gov indicates that this medical experiment is now enlisting participants. This study was initially broadcasted on September 4th 2019 and has since been revised on June 15th 2022. The team behind the trial currently needs 92 individuals across 1 site to complete the research project."
Are elderly individuals being admitted to this clinical trial?
"As per the trial's eligibility requirements, participants must fall between 18 and 60 years old to be included."
What risks do patients incur when taking Clarithromycin?
"While the efficacy of Clarithromycin is not yet confirmed, there are existing studies that support its safety. Thus, it received an approximate rating of 2 on our scale."
Are recruitment efforts underway for this trial?
"As indicated by the clinicaltrials.gov database, this venture is recruiting participants at present. This trial was initially posted on September 4th 2019 and has been modified as recently as June 15th 2022."
Who meets the prerequisites to join this investigation?
"This research is seeking 92 participants with idiopathic hypersomnia aged 18-60. In order to be considered, patients must have no wake-promoting medications in their system, narcolepsy type 2 or related diagnosis of the condition, not taken prebiotics/probiotics for 6 months prior to baseline measures and able to cease use of any current medication if applicable."
What results is the team hoping for from this experiment?
"The primary aim of this two week study is to measure any shifts in the gastrointestinal microbiome. Additionally, we are measuring changes in interleukin 1 alpha (IL-1α), interleukin 8 (IL-8), and interferon alpha (INF-α) levels which may correlate with a reduction in soporific cytokines leading to reduced daytime sleepiness."
Who else is applying?
What state do they live in?
What portion of applicants met pre-screening criteria?
How many prior treatments have patients received?