Study Summary
This trial looks at abemaciclib as a possible treatment for breast cancer in patients age 70 and older.
Metastatic Breast Cancer

Hormone Receptor-positive Breast Cancer

Stage IV Breast Cancer
Study Objectives
1 Primary · 15 Secondary · Reporting Duration: Up to 2 years post treatment
Average plasma steady-state abemaciclib C-trough concentrations
Biological age via deoxyribonucleic acid (DNA) methylation level
Genome-wide methylome and transcriptome analyses
Geriatric assessment scores
Incidence of toxicities at least possibly attributable to agent
Incidence of toxicities attributable to agent
Pharmacokinetic (PK) parameter of plasma trough concentration
Progression free survival
Incidence of grade 3 or higher toxicities
Treatment discontinuations due to factors other than progression
Overall treatment utility (OTU) response
Was It Worth It (WIWI) response
Trial Safety
This is further along than 68% of similar trials
Similar Trials
23%
Neutrophil count decreased
18%
White blood cell count decreased
14%
Platelet count decreased
11%
Blood creatinine increased
9%
Aspartate aminotransferase increased
8%
Alanine aminotransferase increased
7%
Upper respiratory tract infection
7%
Urinary tract infection
6%
Musculoskeletal chest pain
5%
Gastrooesophageal reflux disease
1%
Large intestinal obstruction
1%
Respiratory tract infection
1%
Renal function test abnormal
1%
Liver function test abnormal
1%
Electrocardiogram abnormal
1%
Pancreatic enzyme abnormality
This histogram enumerates side effects from a completed 2018 Phase 2 trial (NCT02102490) in the Abemaciclib ARM group. Side effects include: Diarrhoea with 91%, Nausea with 67%, Fatigue with 48%, Decreased appetite with 45%, Vomiting with 35%.
Trial Design
1 Treatment Group
Treatment (abemaciclib)
1 of 1
40 Total Participants · 1 Treatment Group
Primary Treatment: Abemaciclib · No Placebo Group · Phase 2
Treatment (abemaciclib)
Experimental Group · 2 Interventions: Abemaciclib, Questionnaire Administration · Intervention Types: Drug, Other
How many patients have taken this drug
Trial Logistics
Trial Timeline
Reporting: up to 2 years post treatment
Who is running the clinical trial?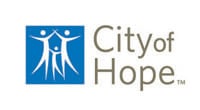 City of Hope Medical Center
Lead Sponsor
525 Previous Clinical Trials
2,249,510 Total Patients Enrolled
43 Trials studying Breast Cancer
6,649 Patients Enrolled for Breast Cancer

National Cancer Institute (NCI)
NIH
13,161 Previous Clinical Trials
41,167,343 Total Patients Enrolled
928 Trials studying Breast Cancer
1,536,821 Patients Enrolled for Breast Cancer
Mina S Sedrak
Principal Investigator
City of Hope Medical Center
1 Previous Clinical Trials
88 Total Patients Enrolled
Mina Sedrak
Principal Investigator
City of Hope Medical Center
2 Previous Clinical Trials
128 Total Patients Enrolled
Eligibility Criteria
Age 65+ · All Participants · 6 Total Inclusion Criteria
Mark "Yes" if the following statements are true for you:
Rewritten Criterion: You are expected to live for at least 6 more months.
Rewritten Criterion: You have a medical condition that can or cannot be measured by medical tests.
Frequently Asked Questions
Has Abemaciclib received confirmation from the FDA?
"Abemaciclib was ranked a 2 on our safety scale due to the absence of efficacy data, though clinical studies have been conducted to assess its security." - Anonymous Online Contributor
Is this empirical research pioneering in nature?
"Presently, Abemaciclib is the subject of 92 running trials across 1276 municipalities and 41 nations. Since its initial trial in 2009 (conducted by Eli Lilly & Co., with 220 participants for Phase 1 drug approval) 209 studies have been carried out." - Anonymous Online Contributor
What indications are most often linked to Abemaciclib administration?
"Abemaciclib can be employed to address high-risk cases of recurrent, advanced HR+/HER2- breast cancer and endocrine therapy." - Anonymous Online Contributor
Is enrollment still open for this experiment?
"Clinicaltrials.gov confirms that this medical trial is currently enlisting study participants; it was first announced on March 25th 2020 and the most recent update came out November 1st 2022." - Anonymous Online Contributor
How many participants have been recruited for this research project?
"Affirmative. The details found on clinicaltrials.gov verify that this medical investigation is actively recruiting participants, having first been posted in March of 2020 and edited most recently in November 2022. In total, 40 individuals are needed to be recruited from one site." - Anonymous Online Contributor
Please Note: These questions and answers are submitted by anonymous patients, and have not been verified by our internal team.