Panel-based pharmacogenetic genotyping for Prescription Drug Use
Phase-Based Progress Estimates
UF Health at the University of Florida, Gainesville, FL
Prescription Drug Use

+1 More
Panel-based pharmacogenetic genotyping - DiagnosticTest
Study Summary
This trial will test if a preemptive clinical pharmacogenetic test can improve patient outcomes by better personalized drug therapy. Data from this trial will also help understand when and how to implement this innovative healthcare technology into clinical care.
Prescription Drug Use

Pharmacogenetic Testing
Study Objectives
1 Primary · 0 Secondary · Reporting Duration: 12-14 months
Change in Patient Treatment Satisfaction Measured by the Treatment Satisfaction Questionnaire for Medication (TSQM)
Trial Design
1 Treatment Group
Immediate panel-based pharmacogenetic genotyping
1 of 1
492 Total Participants · 1 Treatment Group
Primary Treatment: Panel-based pharmacogenetic genotyping · No Placebo Group · N/A
Immediate panel-based pharmacogenetic genotyping
Experimental Group · 1 Intervention: Panel-based pharmacogenetic genotyping · Intervention Types: DiagnosticTest
Who is running the clinical trial?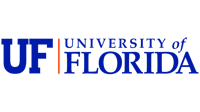 University of Florida
Lead Sponsor
1,261 Previous Clinical Trials
698,948 Total Patients Enrolled

National Human Genome Research Institute (NHGRI)
NIH
254 Previous Clinical Trials
278,677 Total Patients Enrolled
Julio Duarte, PharmD, PhD
Principal Investigator
University of Florida
2 Previous Clinical Trials
111 Total Patients Enrolled
Eligibility Criteria
Age 18+ · All Participants · 4 Total Inclusion Criteria
Mark "Yes" if the following statements are true for you:
You have certain medical conditions, such as depression, acid reflux, ulcers, heart problems, arthritis, high cholesterol, blood clots, or have had surgery or significant injuries that may affect your ability to participate in the study.
Frequently Asked Questions
Are there any available opportunities for individuals to join this trial?
"Clinicaltrials.gov reports that this particular medical trial is still recruiting volunteers. This study was initially posted on the 1st of August 2022 and saw its last update on the 5th of August 2022." - Anonymous Online Contributor
How many individuals are eligible for this medical experiment?
"Indeed, research on clinicaltrials.gov affirms that this experiment is actively recruiting participants. The study was first uploaded to the website on August 1st 2022 and has been recently revised for accuracy as of August 5th 2022. As such, 492 individuals across a single location are needed in order to complete it successfully." - Anonymous Online Contributor
Please Note: These questions and answers are submitted by anonymous patients, and have not been verified by our internal team.