Study Summary
This trial will test if the drug baricitinib is safe and effective in reducing high levels of albumin in the urine for African Americans/Blacks with APOL1- associated FSGS and non-diabetic APOL1-associated CKD due to hypertension.
Study Objectives
1 Primary · 4 Secondary · Reporting Duration: Up to 6 months
Percent change in albuminuria (UACR)
Percent change in eGFR as measured by blood test
Percent change in urine CXCL 9-11 as measured by urine test
Number of adverse events as measured by clinical lab value of hemoglobin less than 9.5g/dL
Number of adverse events as measured by patient report
Trial Safety
This is further along than 68% of similar trials
Similar Trials
2%
Urinary tract infection
1%
Upper respiratory tract infection
This histogram enumerates side effects from a completed 2015 Phase 3 trial (NCT01710358) in the Adalimumab Treatment B ARM group. Side effects include: Nasopharyngitis with 5%, Pharyngitis with 3%, Urinary tract infection with 2%, Bronchitis with 2%, Back pain with 1%.
Trial Design
2 Treatment Groups
75 Total Participants · 2 Treatment Groups
Primary Treatment: Baricitinib · Has Placebo Group · Phase 2
Baricitinib
Experimental Group · 1 Intervention: Baricitinib · Intervention Types: Drug
Placebo
PlaceboComparator Group · 1 Intervention: Placebo · Intervention Types: Drug
How many patients have taken this drug
Trial Logistics
Trial Timeline
Reporting: up to 6 months
Who is running the clinical trial?

National Institute on Minority Health and Health Disparities (NIMHD)
NIH
303 Previous Clinical Trials
1,284,388 Total Patients Enrolled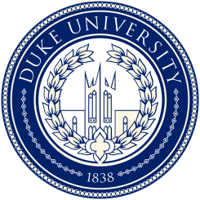 Duke University
Lead Sponsor
2,209 Previous Clinical Trials
3,221,221 Total Patients Enrolled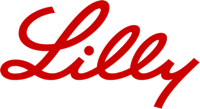 Eli Lilly and Company
Industry Sponsor
2,481 Previous Clinical Trials
3,143,023 Total Patients Enrolled
Opeyemi Olabisi, MD
Principal Investigator
Duke University
Eligibility Criteria
Age 18 - 70 · All Participants · 7 Total Inclusion Criteria
Mark "Yes" if the following statements are true for you:
Frequently Asked Questions
Are octogenarians being included in this study?
"The necessary qualifications for inclusion in this trial involve being between 18 and 70 years of age." - Anonymous Online Contributor
Are there any adverse effects associated with the usage of Baricitinib?
"With a score of 2, Baricitinib is deemed to have some evidence for safety but no clinical data affirming its efficacy." - Anonymous Online Contributor
Is this experimental therapy available to volunteers yet?
"As of this moment, the information found on clinicaltrials.gov indicates that patient recruitment for this trial is still in progress. It was first published on November 1st 2022 and has been amended as recently as September 26th 2022." - Anonymous Online Contributor
How many individuals are participating in this research experiment?
"Affirmative. Records hosted on clinicaltrials.gov confirm that this medical investigation, which was first listed on November 1st 2022 is currently recruiting patients. Approximately 75 enrollees need to be acquired from one location." - Anonymous Online Contributor
Am I eligible to join this research project?
"This trial seeks to enrol 75 members of the public that suffer from renal issues and are between 18-70 years old. To be eligible, applicants must have a High Risk APOL1 genotype (G1G1, G2G2 or G1G2), FSGS confirmed by biopsy or clinical diagnosis of HTN-CKD with UACR ≥300 mg/dL, eGFR at screening is required to exceed 30 ml/min/1.73 m2, a stable antihypertensive regimen for more than one month prior to signup and they need to provide written consent after being informed about" - Anonymous Online Contributor
Please Note: These questions and answers are submitted by anonymous patients, and have not been verified by our internal team.