Study Summary
This trial will examine the effects of NAC on restricted and repetitive behaviors in children with autism, using a double-blind, placebo-controlled study. Results may help explain how NAC can reduce symptom severity.
Study Objectives
2 Primary · 2 Secondary · Reporting Duration: Baseline and week 12
Change in Gamma band activity at 12 weeks
Change in Glutamatergic neurometabolites at 12 weeks
Change in Restricted and Repetitive Behavior Scale Revised (RBS-R) at 12 weeks
Change in Children's Yale Brown-Obsessive Compulsive Scale for Autism Spectrum Disorder (CYBOCS-ASD) at 12 weeks
Trial Safety
This is further along than 68% of similar trials
Similar Trials
Trial Design
2 Treatment Groups
48 Total Participants · 2 Treatment Groups
Primary Treatment: N-acetylcysteine · Has Placebo Group · Phase 2 & 3
Placebo
PlaceboComparator Group · 1 Intervention: Placebo · Intervention Types: Drug
N-acetylcysteine
ActiveComparator Group · 1 Intervention: N acetyl cysteine · Intervention Types: Drug
Trial Logistics
Trial Timeline
Reporting: baseline and week 12
Who is running the clinical trial?

Eunice Kennedy Shriver National Institute of Child Health and Human Development (NICHD)
NIH
1,841 Previous Clinical Trials
2,152,780 Total Patients Enrolled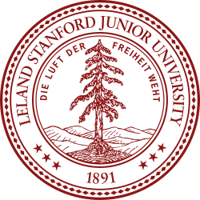 Stanford University
Lead Sponsor
2,184 Previous Clinical Trials
35,092,397 Total Patients Enrolled
John Hegarty, PhD
Principal Investigator
Stanford University
2 Previous Clinical Trials
72 Total Patients Enrolled
Eligibility Criteria
Age 3 - 12 · All Participants · 8 Total Inclusion Criteria
Mark "Yes" if the following statements are true for you:
Participants must be between the ages of 3 and 12 years and 11 months old.
You are in good health and your medical condition is under control.
Frequently Asked Questions
Is the participant criteria for this trial open to individuals beyond age forty?
"This medical trial stipulates that participants must have a minimum age of 3 and must not exceed the age of 12." - Anonymous Online Contributor
Who can partake in this clinical trial?
"Applicants who meet the criteria of having autism and ranging in age from 3 to 12 may participate in this medical trial. Currently, 48 patients are being accepted as part of this study." - Anonymous Online Contributor
How many participants are included in this clinical research?
"Indeed, the information posted on clinicaltrials.gov confirms that this medical trial is actively recruiting participants. The investigation was first made public on February 1st 2023 and has since been updated as of September 2nd 2023. At present, 48 patients are being enrolled from a single site." - Anonymous Online Contributor
Is this experiment actively seeking participants at the moment?
"Confirmed. According to clinicaltrials.gov, this research project is still actively seeking participants and was first posted on February 1st 2023 with its most recent update coming on the 9th of that same month. The investigators are hoping to recruit 48 individuals from a single site." - Anonymous Online Contributor
Please Note: These questions and answers are submitted by anonymous patients, and have not been verified by our internal team.