Study Summary
This trial will study how our bodies respond to the flu, and how the virus is transmitted. They will use a safe, controlled form of the flu virus, and expect mild to moderate symptoms.
Treatment Effectiveness
Phase-Based Effectiveness
Study Objectives
3 Primary · 3 Secondary · Reporting Duration: Baseline, Day 28
Change in Geometric Mean Fold Rise (GMFR) of HAI
Change in Geometric Mean Titers (GMTs) of Hemagglutination Inhibition (HAI)
Change in Number of Participants with 4-fold Rise in HAI
Number of Participants with Mild to Moderate Influenza Disease
Number of Participants with Severe Influenza Disease
Number of Serious Adverse Events
Trial Safety
Awards & Highlights
All patients enrolled in this trial will receive the new treatment.
Trial Design
1 Treatment Group
Influenza Challenge Model with Influenza A H3N2 Strain
1 of 1
10 Total Participants · 1 Treatment Group
Primary Treatment: Influenza Virus Type A H3N2 Challenge · No Placebo Group · Phase 1
Influenza Challenge Model with Influenza A H3N2 Strain
Experimental Group · 1 Intervention: Influenza Virus Type A H3N2 Challenge · Intervention Types: Biological
Trial Logistics
Logistics
Participation is compensated
You will be compensated for participating in this trial.
Trial Timeline
Reporting: baseline, day 28
Who is running the clinical trial?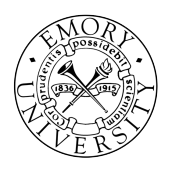 Emory University
Lead Sponsor
1,559 Previous Clinical Trials
2,765,761 Total Patients Enrolled
Nadine Rouphael, MD
Principal Investigator
Emory University
14 Previous Clinical Trials
822 Total Patients Enrolled
Eligibility Criteria
Age 18 - 49 · All Participants · 6 Total Inclusion Criteria
Mark "Yes" if the following statements are true for you:
You have a history of neurological problems after an infection or vaccination.
You have long-term lung problems, such as asthma or emphysema.
You have a weakened immune system, have had cancer in the past or currently have cancer (except for nonmelanotic skin cancer that was treated and has not come back for at least 5 years).
You have a condition that affects your brain and nervous system, such as cerebral palsy, epilepsy, stroke, or seizures.
You have a disease that affects your immune system, causes inflammation, or affects your blood vessels or joints. Examples include lupus, arthritis, and scleroderma.
You agree not to smoke cigarettes, e-cigarettes, marijuana, or use any tobacco products during the quarantine period.
Who else is applying?
What state do they live in?
What site did they apply to?
Emory University Hospital

100.0%
What portion of applicants met pre-screening criteria?
Frequently Asked Questions
Is it feasible for those aged 75 and above to participate in the experiment?
"This trial is open to those aged between 18 and 49. All participants must fall within this age range in order meet the stipulated criteria for enrollment." - Anonymous Online Contributor
Are participants still being accepted for this investigation?
"According to clinicaltrials.gov, this experimental medical trial has begun recruiting participants since it was posted on the 24th of May 2022 and recently updated on 27th June 20202." - Anonymous Online Contributor
Am I eligible to partake in this clinical experiment?
"This clinical trial is recruiting 10 individuals between the ages 18 and 49 who are presently suffering from influenza. To be eligible, one must also meet several criteria such as: abstaining or using birth control for 30 days prior to enrollment; male subjects refraining from fathering a child during the trial; being healthy enough to comprehend and adhere to study procedures; having no cardiovascular disease, chronic medical conditions requiring close follow-up in past 5 years, neurological/neurodevelopmental illnesses, nor chronic pulmonary diseases (e.g., asthma). Additionally, women of childbearing potential must have negative pregnancy tests at screening and within 24 hours before challenge." - Anonymous Online Contributor
How many people have been recruited thus far to participate in this investigation?
"Correct. According to records on clinicaltrials.gov, this medical experiment is still in need of participants since its initial posting on May 24th 2022 and last logging update on June 27th 2022. 10 test subjects are needed from 3 different locations." - Anonymous Online Contributor
Please Note: These questions and answers are submitted by anonymous patients, and have not been verified by our internal team.