Study Summary
This trial will test a drug to improve blood flow in women with ischemic heart disease. Participants will take the drug or placebo for 12 weeks and have scans to measure heart blood flow.
Treatment Effectiveness
Phase-Based Effectiveness
Similar Trials
Study Objectives
1 Primary · 0 Secondary · Reporting Duration: Baseline and after 12 weeks of treatment
Change in myocardial perfusion reserve
Trial Safety
20%
Cervicovaginal infection
13%
Urinary tract infections
This histogram enumerates side effects from a completed 2018 Phase 4 trial (NCT03006471) in the Dapagliflozin ARM group. Side effects include: Cervicovaginal infection with 20%, Urinary tract infections with 13%.
Trial Design
2 Treatment Groups
40 Total Participants · 2 Treatment Groups
Primary Treatment: Dapagliflozin · Has Placebo Group · Phase 1
Dapagliflozin
Experimental Group · 1 Intervention: Dapagliflozin 10mg Tab · Intervention Types: Drug
Placebo
PlaceboComparator Group · 1 Intervention: Placebo · Intervention Types: Drug
How many patients have taken this drug
Trial Logistics
Trial Timeline
Reporting: baseline and after 12 weeks of treatment
Who is running the clinical trial?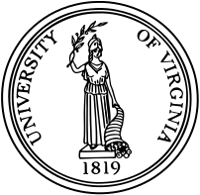 University of Virginia
Lead Sponsor
707 Previous Clinical Trials
1,468,229 Total Patients Enrolled
1 Trials studying Myocardial Ischemia
150 Patients Enrolled for Myocardial Ischemia
Caroline L Flournoy, MD
Principal Investigator
University of Virginia Health System
Eligibility Criteria
Age 18 - 99 · Female Participants · 5 Total Inclusion Criteria
Mark "Yes" if the following statements are true for you:
Frequently Asked Questions
What have been the effects of Dapagliflozin on patient health?
"Our team at Power has assessed the safety of Dapagliflozin to be a 1 due to it being in a Phase 1 clinical trial, wherein limited data is available regarding its efficacy and safety." - Anonymous Online Contributor
Can I be accepted as a participant in this medical trial?
"This medical trial is accepting 40 participants with myocardial ischemia, who are aged between 18 and 99." - Anonymous Online Contributor
Does this trial include elderly individuals or is there an age limit?
"This clinical trial is open to adults aged 18-99. For those who are under the legal age of adulthood, there are 46 studies that may be applicable and 882 for seniors aged 65+." - Anonymous Online Contributor
Are there still enrollments available for this clinical research?
"Correct. According to clinicaltrials.gov, this medical study is now open for recruitment and was initially posted on May 24th 2023. 40 participants are needed from 1 site with the last edit occuring on May 8th 2023." - Anonymous Online Contributor
What is the magnitude of participants involved in this research?
"Affirmative, the information hosted on clinicaltrials.gov declares that recruitment for this medical trial is happening now. The study was launched on May 24th 2023 and last updated a few weeks later on May 8th. 40 individuals are being sought from 1 distinct location to take part in the experiment." - Anonymous Online Contributor
Please Note: These questions and answers are submitted by anonymous patients, and have not been verified by our internal team.