Your session is about to expire
We'll log you out in 60 seconds unless you choose to continue
← Back to Search
Sodium Supplementation for Premature Birth
Research Sponsored by Medical College of Wisconsin
Eligibility Criteria Checklist
Specific guidelines that determine who can or cannot participate in a clinical trial
Must have
Birthweight >500 grams and
Be younger than 18 years old
Must not have
Be older than 18 years old
Study Summary
This trial is testing whether sodium supplements can help improve the growth and health status of preterm infants. The results will help guide future treatment for preterm infants.
Eligibility Criteria
Inclusion Criteria
You will be eligible if you check "Yes" for the criteria below
Timeline
Screening ~ 3 weeks
3 visits
This trial's timeline: 3 weeks for screening, Varies for treatment, and 8 weeks for reporting.
Treatment Details
Study Objectives
Outcome measures can provide a clearer picture of what you can expect from a treatment.
Preterm infant weight gain
Secondary outcome measures
Awards & Highlights
All patients enrolled in this study will receive some form of active treatment.
Trial Design
Group I: Sodium algorithm
Experimental Treatment
1 Intervention
Starting at 2 weeks of age, the sodium algorithm group will be started based on their sodium levels. This will be adjusted weekly based on weight gain and sodium levels.
Group II: Control
Active Control
1 Intervention
Subjects will be cared for by current protocols
Who is running the clinical trial?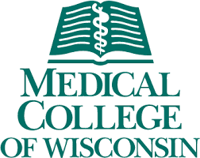 Medical College of Wisconsin
Lead Sponsor
595 Previous Clinical Trials
1,161,175 Total Patients Enrolled
7 Trials studying Premature Birth
6,882 Patients Enrolled for Premature Birth
Jeffrey Segar, MD
Principal Investigator
Medical College of Wisconsin
2 Previous Clinical Trials
55 Total Patients Enrolled
Media Library


Eligibility Criteria:
This trial includes the following eligibility criteria: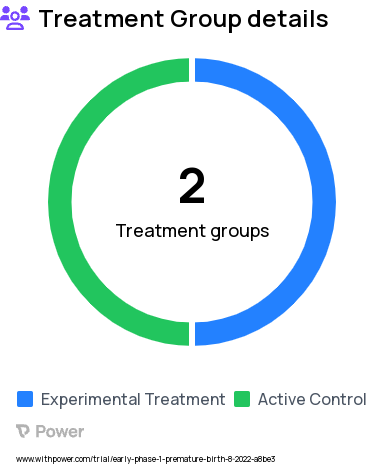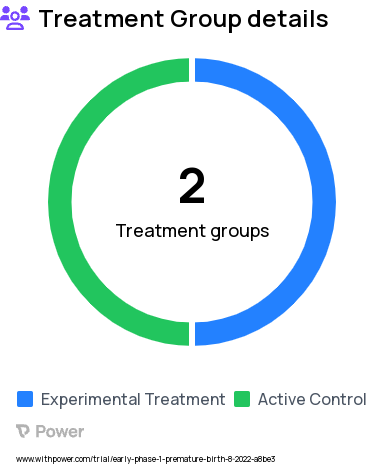 Research Study Groups:
This trial has the following groups:
Group 1: Sodium algorithm
Group 2: Control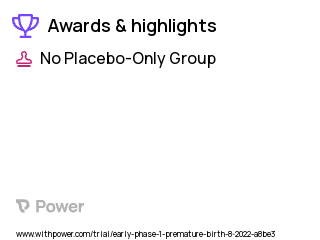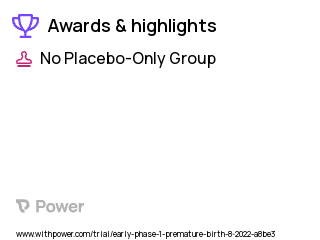 Awards:
This trial has 1 awards, including:
No Placebo-Only Group - All patients enrolled in this study will receive some form of active treatment.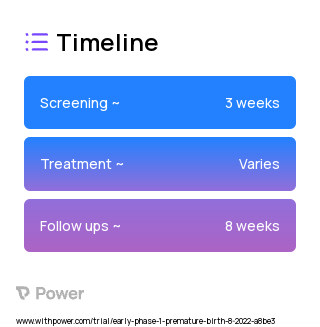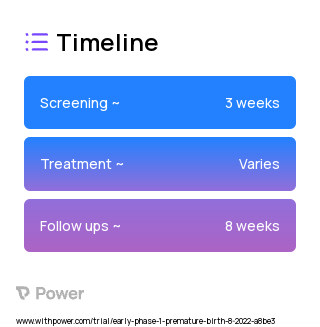 Timeline:
This trial has the following timeline:
Screening: It may take up to 3 Weeks to process to see if you qualify in this trial.
Treatment: The duration you will receive the treatment varies.
Follow Ups: You may be asked to continue sharing information regarding the trial for 6 Months after you stop receiving the treatment.
Frequently Asked Questions
These questions and answers are submitted by anonymous patients, and have not been verified by our internal team.
What is the current number of participants in this clinical trial?
"Affirmative. The information accessible on clinicaltrials.gov confirms that this medicinal study, which was first offered on November 1st 2022, is actively recruiting volunteers. Around 30 participants must be enrolled from a single medical centre."
Who has been granted access to participate in this trial?
"The research team is currently looking for 30 participants who were born prematurely between 25 and 30 weeks. To qualify, these newborns must have weighed more than 500 grams at birth, been randomised in the first 14 days after delivery, and met certain gestational age criteria."
Are participants still being welcomed to join this experiment?
"Confirmed. Clinicaltrials.gov provides evidence that this research program, which was initially made public on November 1st 2022, is actively searching for participants. The trial needs to recruit 30 individuals from a single location."
Can persons aged over 50 years partake in the experiment?
"This clinical trial has specified that prospective participants must be between 25 and 30 Weeks old. The study is open to 184 minors and 74 seniors who meet the requirements."
Share this study with friends