Popular filter options for myelodysplastic syndrome trials
View More Myelodysplastic Syndrome Trials
See another 62 many medical studies focused on myelodysplastic syndrome.
Frequently Asked Questions
Do I need insurance to participate in a trial?
Almost all clinical trials will cover the cost of the 'trial drug' — so no insurance is required for this. For trials where this trial drug is given alongside an already-approved medication, there may be a cost (which your insurance would normally cover).
Is there any support for travel costs?
Many of the teams running clinical trials will cover the cost of transportation to-and-from their care center.
Will I know what medication I am taking?
This depends on the specific study. If you're worried about receiving a placebo, you can actively filter out these trials using our search.
How long do clinical trials last?
Some trials will only require a single visit, while others will continue until your disease returns. It's fairly common for a trial to last somewhere between 1 and 6 months.
Do you verify all the trials on your website?
All of the trials listed on Power have been formally registered with the US Food and Drug Administration. Beyond this, some trials on Power have been formally 'verified' if the team behind the trial has completed an additional level of verification with our team.
How quickly will I hear back from a clinical trial?
Sadly, this response time can take anywhere from 6 hours to 2 weeks. We're working hard to speed up how quickly you hear back — in general, verified trials respond to patients within a few days.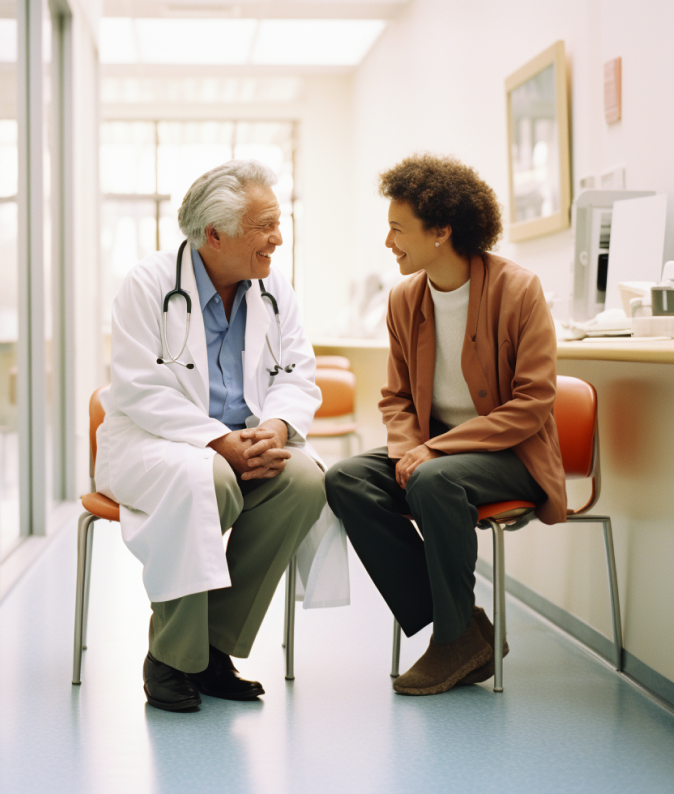 Introduction to myelodysplastic syndrome
What are the top hospitals conducting myelodysplastic syndrome research?
When it comes to advancing the treatment options for myelodysplastic syndrome, several top hospitals across the United States are leading the way. In Boston, renowned institutions like Dana Farber Cancer Institute and Massachusetts General Hospital have dedicated considerable efforts to combat this condition. Dana Farber Cancer Institute currently has 13 active clinical trials focusing on myelodysplastic syndrome, building upon their extensive repertoire of 42 past trials since their first recorded trial in 2001. Similarly, Massachusetts General Hospital is making notable progress with seven ongoing trials and an impressive history of 47 previous studies dating back to their earliest involvement in researching this disorder in 1984.
Meanwhile, University of Miami in sunny Miami and Washington University School of Medicine in Saint Louis are also integral players when it comes to pushing boundaries against myelodysplastic syndrome. The former institution is conducting seven active clinical trials while having completed a total of 16 successful investigations since embarking on this journey in 2006. On the other hand, Washington University School of Medicine boasts six ongoing clinical tests and a commendable track record of contributing towards understanding myelodysplastic syndrome through their involvement in around41 earlier trials commencing from as early as2003.
Notably adding itself into this prestigious group is Fred Hutchinson Cancer Research Center situated amidst Seattle's vibrant atmosphere; they too conduct research regarding MDS (MyeloDySPlastic Syndrome) via actively performing six current experimental divisions along with being recognized globally for having taken partin eighty-five previous experiments that commenced from1991 onwards.
These esteemed institutions not only provide hope for individuals affected by myelodysplastic syndrome but also symbolize the tireless pursuit towards unraveling mysteries surrounding this condition nationwide. By collaborating together and pioneering innovative clinical trials, these hospitals bring us one step closer each day towards finding effective treatments and improving lives impacted by MDS
Which are the best cities for myelodysplastic syndrome clinical trials?
When it comes to myelodysplastic syndrome clinical trials, several cities stand out as top contenders for research and development. Boston, Massachusetts leads the pack with 36 active trials focusing on treatments like H3B-8800 (RVT-2001) Dose Escalation, Venetoclax, and Inqovi. Following closely behind is Houston, Texas with 27 ongoing studies exploring therapies such as BGB-11417 and CC-95251. New York City also plays a significant role in advancing treatment options with 20 active trials investigating interventions like Bone Marrow Hematopoietic Stem Cell Transplantation and Oral Azacitidine. Other notable cities include Miami, Florida with 19 active trials and Chicago, Illinois with 17 active trials. These cities offer individuals affected by myelodysplastic syndrome access to cutting-edge clinical trials that have the potential to transform care outcomes significantly.
Which are the top treatments for myelodysplastic syndrome being explored in clinical trials?
In the world of myelodysplastic syndrome research, several promising treatments are making waves in ongoing clinical trials. CPX-351 stands out with its involvement in two active trials and a total of 11 past trials dedicated to this condition since its introduction in 2009. Another contender is luspatercept, currently being explored in two active studies and having been listed for myelodysplastic syndrome research since 2016 with a cumulative count of 15 trials. Also on the radar is MBG453, showing potential through participation in two ongoing trials and seven historical ones since its listing in 2017. Lastly, atorvastatin enters the fray with two current investigations and three prior myelodysplastic syndrome clinical trials after joining the scene just recently in 2018. As researchers delve deeper into these avenues of exploration, new hope emerges for individuals battling myelodysplastic syndrome worldwide.
What are the most recent clinical trials for myelodysplastic syndrome?
Exciting progress is being made in the realm of myelodysplastic syndrome, with recent clinical trials offering hope and potential advancements for patients. Among these trials is the investigation of Sitagliptin + Bortezomib + Cyclophosphamide as a treatment option, showing promise in Phase 1 and Phase 2 studies. Additionally, a Phase 2 trial explores CD34+ Peripheral Blood Progenitor Cell (PBSC) Transplantation utilizing the Busulfan/Melphalan/Fludarabine Regimen to address this condition. Itacitinib has also emerged as an area of interest in a Phase 1 study for myelodysplastic syndrome. Another trial focuses on Cy/Flu/TBI paired with Post-transplantu/TBI paired with Post-transplant CY therapy. Lastly, Dose Escalation Cohorts are being analyzed across Phases 1 and 2 to assess their efficacy against myelodysplastic syndrome. These endeavors signify significant strides towards improved outcomes for individuals affected by this disorder.
What myelodysplastic syndrome clinical trials were recently completed?
In recent years, a plethora of clinical trials have been conducted to advance the understanding and treatment options for myelodysplastic syndrome (MDS). Noteworthy completed trials include the investigation of Lemzoparlimab by AbbVie in June 2021, sabatolimab by Novartis Pharmaceuticals in May 2021, Azacitidine by Pfizer in May 2021. Other notable studies encompassed Salsalate by Rutgers University in October 2020, Recombinant Interleukin-7 by M.D. Anderson Cancer (MDS). Noteworthy completed trials include the investigation of Lemzoparlimab by AbbVie in June 2021, sabatolimab by Novartis Pharmaceuticals in May 2021, Azacitidine by Pfizer in May 2021. Other notable studies encompassed Salsalate by Rutgers University in October 2020, Recombinant Interleukin-7 by M.D. Anderson Cancer Center in September 2020, PRT1419 by Prelude Therapeutics also in September 2020, and CB-5339 by Cleave Therapeutics Inc. in June 2020. These comprehensive efforts collectively contribute towards advancing therapeutic strategies for individuals affected by MDS - a condition characterized by impaired blood cell production primarily affecting older adults.