Cyclic Vomiting Syndrome Clinical Trials
Here are the 0 most popular medical studies for cyclic vomiting syndrome
Popular filter options for cyclic vomiting syndrome trials
Frequently Asked Questions
Do I need insurance to participate in a trial?
Almost all clinical trials will cover the cost of the 'trial drug' — so no insurance is required for this. For trials where this trial drug is given alongside an already-approved medication, there may be a cost (which your insurance would normally cover).
Is there any support for travel costs?
Many of the teams running clinical trials will cover the cost of transportation to-and-from their care center.
Will I know what medication I am taking?
This depends on the specific study. If you're worried about receiving a placebo, you can actively filter out these trials using our search.
How long do clinical trials last?
Some trials will only require a single visit, while others will continue until your disease returns. It's fairly common for a trial to last somewhere between 1 and 6 months.
Do you verify all the trials on your website?
All of the trials listed on Power have been formally registered with the US Food and Drug Administration. Beyond this, some trials on Power have been formally 'verified' if the team behind the trial has completed an additional level of verification with our team.
How quickly will I hear back from a clinical trial?
Sadly, this response time can take anywhere from 6 hours to 2 weeks. We're working hard to speed up how quickly you hear back — in general, verified trials respond to patients within a few days.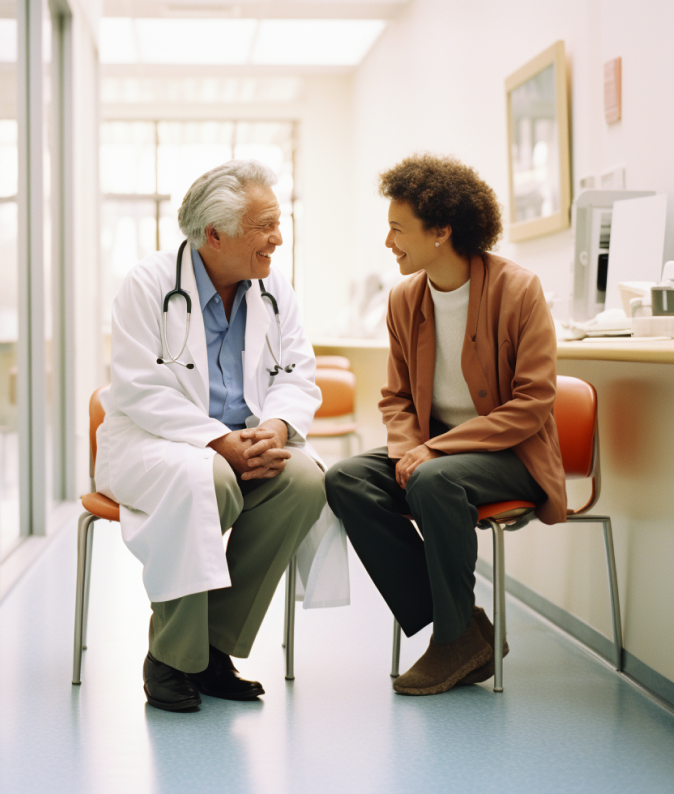 Introduction to cyclic vomiting syndrome
What are the top hospitals conducting cyclic vomiting syndrome research?
When it comes to advancing knowledge and treatment options for cyclic vomiting syndrome (CVS), hospitals around the world are taking up the challenge. In Columbus, Ohio, The Ohio State University is at the forefront of research with one active CVS trial and a total of one trial conducted in their history. Their commitment to finding solutions for this debilitating condition was demonstrated by recording their first CVS trial in 2022. Similarly, Oishei Children's Hospital in Buffalo has devoted resources to understanding CVS with one ongoing trial and a single completed study on record since initiating their first trial in 2022.
Further north, Sainte-Justine Hospital in Montreal joins the ranks of leading institutions dedicated to investigating CVS. With one active clinical trial focused on this condition and an overall count of just one past study, they have recognized the importance of addressing this challenging disorder through comprehensive research efforts that began recently in 2022.
Meanwhile, at the University of Pittsburgh Medical Center (UPMC) located in Pittsburgh, researchers are tackling CVS head-on with a current active trial and two previous trials under their belt since commencing investigations into this condition back in 2021. UPMC's dedication to unraveling the mysteries surrounding cyclic vomiting syndrome shows promise as they contribute valuable data towards improving patient outcomes.
Lastly but certainly not least is Wake Forest Baptist Health situated in Winston-Salem which made its initial strides into combating CVS over a decade ago when recording its very first investigation on such cases way back from2009; till date they've managed participationin two further studies concerning treating patients suffering from recurring bouts relatedto severe nausea & repetitive retching.In line with other top healthcare centers participating actively within fight against Cyclical Vomiting Syndrome,Wake Forest Baptist Health currently hosts an ongoing clinical test focusing solely upon it - making sure no stone remains unturned whilst collectively progressing towards betterment & relief across countless patients worldwide experiencing these symptoms
These hospitals' unwavering dedication and collective efforts to understand cyclic vomiting syndrome offer hope for those affected by this condition. Every trial conducted, no matter how big or small, brings us closer to unraveling the complexities of CVS and ultimately finding more effective treatments that can significantly improve the quality of life for patients worldwide.
Which are the best cities for cyclic vomiting syndrome clinical trials?
When it comes to cyclic vomiting syndrome clinical trials, several cities emerge as key players in advancing research and treatment options. Winston-Salem in North Carolina leads the way with two ongoing trials, including Cereset Research and others. Columbus, Ohio follows suit with one active trial focusing on HFN Meditation and related interventions. Buffalo, New York also hosts one trial investigating the effects of Inhaled Isopropyl Alcohol among other potential treatments. Additionally, Montreal in Quebec and Pittsburgh in Pennsylvania each contribute to the field with one active trial studying sucrose and autonomic activity respectively. These cities provide opportunities for individuals suffering from cyclic vomiting syndrome to participate in cutting-edge clinical research that could potentially improve their quality of life.
Which are the top treatments for cyclic vomiting syndrome being explored in clinical trials?
Clinical trials are shedding light on promising treatments for cyclic vomiting syndrome. Inhaled isopropyl alcohol, sucrose, autonomic activity modulation, and Cereset Research have emerged as top contenders in these ongoing studies. Each treatment has shown potential through one active trial dedicated to cyclic vomiting syndrome. These innovative therapies have entered the scene recently with first listings ranging from 2022 to 2023. As researchers dive deeper into these investigations, hope grows for finding effective interventions to alleviate the burden of cyclic vomiting syndrome on patients' lives.
What are the most recent clinical trials for cyclic vomiting syndrome?
Recent clinical trials have explored the potential benefits of inhaled isopropyl alcohol for individuals suffering from cyclic vomiting syndrome (CVS). This innovative treatment approach has undergone rigorous testing in both Phase 2 and Phase 3 trials. The results show promising outcomes, offering hope to those seeking relief from CVS symptoms. With further research and development, inhaled isopropyl alcohol may become a valuable addition to the treatment options available for individuals living with this challenging condition.
What cyclic vomiting syndrome clinical trials were recently completed?
In the realm of cyclic vomiting syndrome, several recent clinical trials have made notable progress in investigating potential treatments. In August 2022, Repurposed Therapeutics, Inc. completed a trial evaluating the effectiveness of DPI-386 Nasal Gel for this condition. Additionally, Indiana University concluded their study on Essential oils in March 2022 as a potential therapeutic approach. Furthermore, Western Michigan, Indiana University concluded their study on Essential oils in March 2022 as a potential therapeutic approach. Furthermore, Western Michigan University School of Medicine wrapped up their investigation into Haloperidol in April 2021. These advancements shed light on ongoing efforts to find effective interventions for cyclic vomiting syndrome and offer hope for improved outcomes among affected individuals.