Study Summary
This trial will also compare the accuracy of liquid biopsies (blood tests) to standard bone marrow biopsies in detecting MRD.
Treatment Effectiveness
Phase-Based Effectiveness
Study Objectives
3 Primary · 2 Secondary · Reporting Duration: 3 years
Determine the MRD conversion rate
Determine the difference in MRD detection by NGS
Median Progression Free Survival rate
Median overall survival rate
NGS-based Minimal Residual Disease testing determined by the ClonoSeq assay
Trial Safety
Awards & Highlights
All patients enrolled in this trial will receive the new treatment.
Trial Design
1 Treatment Group
56 Total Participants · 1 Treatment Group
Primary Treatment: Screening Phase · No Placebo Group · N/A
MRD2STOP ARM
Experimental Group · 2 Interventions: Screening Phase, Discontinuation Phase · Intervention Types: Other, Device
Who is running the clinical trial?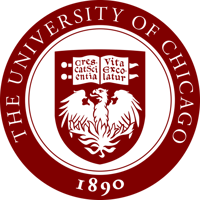 University of Chicago
Lead Sponsor
947 Previous Clinical Trials
759,917 Total Patients Enrolled
15 Trials studying Multiple Myeloma
1,814 Patients Enrolled for Multiple Myeloma
Andrzej Jakubowiak, MD
Principal Investigator
University of Chicago
2 Previous Clinical Trials
297 Total Patients Enrolled
2 Trials studying Multiple Myeloma
297 Patients Enrolled for Multiple Myeloma
Eligibility Criteria
Age 18+ · All Participants · 1 Total Inclusion Criteria
Mark "Yes" if the following statements are true for you:
You have had or currently have another type of cancer, but it will not affect the evaluation of the treatment being studied.
Frequently Asked Questions
Are there still openings for participants in this clinical research?
"Affirmative. According to the information on clinicaltrials.gov, this trial is currently recruiting patients who it first posted about in October of 2019 and updated most recently around January 8th 2021. 56 participants are needed from 1 study site." - Anonymous Online Contributor
What is the maximum enrollment capacity for this clinical trial?
"Affirmative. Clinicaltrials.gov data states that this trial, which was launched on October 30th 2019, is actively enlisting people into the research project. The clinical study requires 56 participants from one medical facility to be recruited." - Anonymous Online Contributor
Please Note: These questions and answers are submitted by anonymous patients, and have not been verified by our internal team.