Study Summary
This trial will evaluate a new clinical program, RBSTE, which is designed to help Veterans of Color who experience discrimination. The goal is to see if this program can improve Whole Health, functioning, and mental/physical wellness.
Study Objectives
7 Primary · 1 Secondary · Reporting Duration: week 8
Acceptability of Intervention Measure (AIM)
Brief Personal Health Inventory (B-PHI)
Feasibility of Intervention Measure (FIM)
Intent-to-treat completion
Intervention Appropriateness Measure (IAM)
Trial Design
2 Treatment Groups
48 Total Participants · 2 Treatment Groups
Primary Treatment: RBSTE · No Placebo Group · N/A
RBSTE
Experimental Group · 1 Intervention: RBSTE · Intervention Types: Behavioral
PCT
ActiveComparator Group · 1 Intervention: PCT · Intervention Types: Behavioral
Who is running the clinical trial?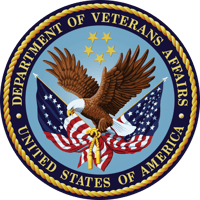 VA Office of Research and Development
Lead Sponsor
1,499 Previous Clinical Trials
2,724,805 Total Patients Enrolled
Ariel J. Lang, PhD
Principal Investigator
VA San Diego Healthcare System, San Diego, CA
2 Previous Clinical Trials
162 Total Patients Enrolled
Eligibility Criteria
Age 18+ · All Participants · 4 Total Inclusion Criteria
Mark "Yes" if the following statements are true for you:
You have experienced discrimination several times a year or more, and this has caused you significant stress.
You identify as Black, Indigenous, or a person of color.
You are a former member of the military.
Frequently Asked Questions
Are there still openings for participants in this research project?
"According to the information listed on clinicaltrials.gov, this trial is no longer accepting patients; it was first posted on February 1st 2023 and last edited June 13th 2022. However, there are 114 other medical trials actively recruiting participants at present." - Anonymous Online Contributor
Please Note: These questions and answers are submitted by anonymous patients, and have not been verified by our internal team.