Study Summary
This trial is testing if there are physical or psychological traits that make people over 60 more likely to respond positively to a bone marrow transplant.
Blood Cancer

Leukemia

Lymphoma

Non-Hodgkin's Lymphoma

Myelodysplastic Syndrome

Acute Myeloid Leukemia
Study Objectives
39 Primary · 0 Secondary · Reporting Duration: Pre-BMT, Day 30, Day 56 and Day 180 post transplant
Change in upper extremity function as assessed by accelerometry
Change in heart rate variability as assessed by the "myPatch" Holter monitor
Change in ability to cope with life challenges as assessed by the Coping Self-Efficacy Scale
Change in anxiety reporting as assessed by the anxiety questionnaire
Change in feeling of community inclusion as assessed by the Social Cohesion Questionnaire
Change in feeling of isolation as assessed by the Social Isolation/Engagement Questionnaire
Change in feelings of depression as assessed by the Patient Health Questionnaire
Change in health behaviors as assessed by a questionnaire
Change in medical history and diseases/conditions self reporting
Change in optimism as assessed by the Life Orientation Scale-Revised
Change in pain reporting as assessed by the Pain Assessment Questionnaire
Change in perceived childhood trauma as assessed by the Adverse Childhood Events (ACE) Scale
Change in perceived confidence in spirituality as assessed by the Religion/Spirituality Questionnaire
Change in perceived financial strain as assessed by Financial Strain questionnaire
Change in perceived loneliness as assessed by the Loneliness Scale
Change in perceived socio-economic status as assessed by the US socioeconomic questionnaire
Change in perception and satisfaction with life as assessed by the Meaning in Life Questionnaire and Scale
Change in personality as measured by the Ten Item Personality Inventory (TIPI) Scale
Change in sense of well-being as assessed by the Subscale of Ryff Psychological Well-being Scale
Change in trauma reporting as assessed by the trauma questionnaire
Changes in perceived stress as assessed by the Perceived Stress Scale
Change in Borg Rating of Perceived Exertion Scale score
Change in Frailty as assessed by the Frailty Phenotype instrument
Change in Physical Performance as assessed by Short Physical Performance Battery (SPPB)
Change in Pittsburgh Fatigability Scale for Older Adults score
Change in ability to perform activities of daily living as assessed by Instrumental Activities of Daily Living questionnaire
Change in catecholamines levels as assessed in overnight urine collection samples
Change in cognitive ability as assessed by the Montreal Cognitive Assessment
Change in cognitive function as assessed by Modified Mini-Mental State Examination
Change in cognitive function as assessed by the Digit Symbol Substitution Test (DSST)
Change in bone marrow cell ratios as assessed by Bone Marrow Aspirate
Change in dehydroepiandrosterone (DHEA) level
Change in glucose tolerance as assessed by the Oral Glucose Tolerance Test (OGTT)
Changes in interleukin (IL)-6 level
Change in hemoglobin tests.
Change in attention as assessed by the Flanker Inhibitory Control and Attention Test score
changes in salivary plasma free cortisol collection
Trial Design
0 Treatment Group
130 Total Participants · 0 Treatment Group
Primary Treatment: Treatment · No Placebo Group · N/A
Trial Logistics
Trial Timeline
Reporting: pre-bmt, day 30, day 56 and day 180 post transplant
Who is running the clinical trial?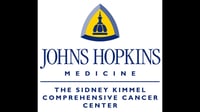 Sidney Kimmel Comprehensive Cancer Center at Johns Hopkins
Lead Sponsor
538 Previous Clinical Trials
31,064 Total Patients Enrolled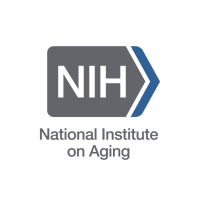 National Institute on Aging (NIA)
NIH
1,444 Previous Clinical Trials
4,246,977 Total Patients Enrolled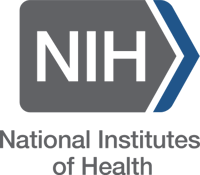 National Institutes of Health (NIH)
NIH
2,471 Previous Clinical Trials
24,591,418 Total Patients Enrolled
Philip Imus, MD
Principal Investigator
Johns Hopkins University
1 Previous Clinical Trials
1 Total Patients Enrolled
Eligibility Criteria
Age 18+ · All Participants · 6 Total Inclusion Criteria
Mark "Yes" if the following statements are true for you:
You can participate in other studies while being part of this trial, but it is not mandatory.
Frequently Asked Questions
Is enrollment for this research endeavor currently available?
"Correct. The records on clinicaltrials.gov suggest that this research project, which was initially posted on September 28th 2018, is actively recruiting individuals to participate. Altogether they require 130 people at a single location." - Anonymous Online Contributor
What is the present scope of this experiment's participants?
"Affirmative. Clinicaltrials.gov reveals that this experiment, first published on September 28th 2018, is still searching for participants. To date, 130 people are needed to join the study from a single location." - Anonymous Online Contributor
Please Note: These questions and answers are submitted by anonymous patients, and have not been verified by our internal team.