Study Summary
This trial will study the effects of a home-based high intensity interval training program on exercise capacity in adolescents with repaired congenital heart disease.
Congenital Heart Disease

Acute Lymphoblastic Leukemia (ALL) in Children.
Treatment Effectiveness
Phase-Based Effectiveness
Study Objectives
1 Primary · 4 Secondary · Reporting Duration: Baseline, 1-week post-intervention, 6-months post-intervention, 12-months post-intervention
Baseline, 1-week post-intervention, 6-months post-intervention, 12-months post-intervention
Changes in Health-Related Quality of Life as measured using the TNO AZL Children's Quality of Life (TACQOL) questionnaire.
Changes in endothelial function to determine arterial volume will be measured using an EndoPAT 2000 instrument.
Changes in physical activity, defined as time spent in moderate to vigorous physical activity (MVPA) and sedentary time, measured by wearing an accelerometer for 7-days prior and 7-days post MedBIKE intervention
Changes in self efficacy towards physical activity measured on the Children's Self-Perceptions of Adequacy in and Predilection for Physical Activity (CSAPPA) scale.
Exercise capacity in the change in VO2peak (mL/kg/min) measured through CPET testing
Trial Safety
Awards & Highlights
All patients enrolled in this trial will receive the new treatment.
Trial Design
1 Treatment Group
44 Total Participants · 1 Treatment Group
Primary Treatment: MedBIKE HIIT · No Placebo Group · N/A
MedBIKE HIIT
Experimental Group · 1 Intervention: MedBIKE HIIT · Intervention Types: Device
Trial Logistics
Trial Timeline
Reporting: baseline, 1-week post-intervention, 6-months post-intervention, 12-months post-intervention
Who is running the clinical trial?
Heart and Stroke Foundation of Canada
OTHER
118 Previous Clinical Trials
70,726 Total Patients Enrolled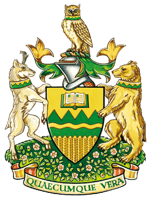 University of Alberta
Lead Sponsor
839 Previous Clinical Trials
386,772 Total Patients Enrolled
Michael Khoury, MD
Principal Investigator
University of Alberta
1 Previous Clinical Trials
10 Total Patients Enrolled
Eligibility Criteria
Age 10 - 18 · All Participants · 2 Total Inclusion Criteria
Mark "Yes" if the following statements are true for you:
The study is not open to children under 10 years of age or adults over 18 years of age.
You have a heart condition that was treated when you were born, but it was not too severe.
Frequently Asked Questions
How many enrollees are participating in this experiment?
"Affirmative. Records on clinicaltrials.gov verify that this medical study, first advertised on November 22nd 2022, is currently accepting participants. Approximately 44 individuals are sought from one healthcare facility." - Anonymous Online Contributor
Is this experiment currently seeking participants?
"Indeed, data hosted on clinicaltrials.gov corroborates that this medical experiment is actively searching for participants. This trial was first posted on November 22nd 2022 and has been updated recently on the 25th of November 2022 with a demand for 44 patients from 1 location." - Anonymous Online Contributor
Might I qualify for participation in this medical experiment?
"This experiment calls for 44 participants between the ages of 10 and 18 who are suffering from congenital heart disease (CHD)." - Anonymous Online Contributor
Does the research include geriatric participants?
"Patients that meet the standards of this medical study must be between 10 and 18 years old. There are 120 trials open to minors, while a total of 273 clinical trails accept seniors over 65." - Anonymous Online Contributor
Please Note: These questions and answers are submitted by anonymous patients, and have not been verified by our internal team.