Study Summary
This trialwill test if certain clinical factors & biomarkers predict better response to antidepressant medication or cognitive-behavioural therapy for depression, allowing for personalized treatment & improved outcomes.
Depression

Persistent Depressive Disorder
Treatment Effectiveness
Phase-Based Effectiveness
This is further along than 93% of similar trials
Study Objectives
1 Primary · 2 Secondary · Reporting Duration: 2-52 weeks
Global-Clinical Impression scale (GCI)
Quick Inventory of Depressive Symptoms (QIDS-SR)
Total score on the Montgomery Asberg Depression Rating Scale (MADRS)
Trial Safety
This is further along than 85% of similar trials
Awards & Highlights
Drug Has Already Been Approved
The FDA has already approved this drug, and is just seeking more data.
All patients enrolled in this trial will receive the new treatment.
The final step before approval, pivotal trials feature drugs that have already shown basic safety & efficacy.
Trial Design
2 Treatment Groups
360 Total Participants · 2 Treatment Groups
Primary Treatment: Psychotherapy · No Placebo Group · Phase 4
Psychotherapy
Experimental Group · 1 Intervention: Cognitive Behavioral Therapy · Intervention Types: Behavioral
Pharmacotherapy
Experimental Group · 1 Intervention: Pharmacotherapy · Intervention Types: Drug
How many patients have taken this drug
Cognitive Behavioral Therapy
Who is running the clinical trial?

University Health Network, Toronto
OTHER
1,396 Previous Clinical Trials
474,023 Total Patients Enrolled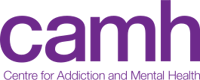 Centre for Addiction and Mental Health
OTHER
330 Previous Clinical Trials
76,998 Total Patients Enrolled
Queen's University
OTHER
346 Previous Clinical Trials
111,753 Total Patients Enrolled

Nova Scotia Health Authority
Lead Sponsor
243 Previous Clinical Trials
82,402 Total Patients Enrolled
Rudolf Uher, MD, PhD
Principal Investigator
Nova Scotia Health Authority
4 Previous Clinical Trials
30,524 Total Patients Enrolled
Eligibility Criteria
Age 18+ · All Participants · 1 Total Inclusion Criteria
Mark "Yes" if the following statements are true for you:
You have been experiencing depression for at least two months continuously. This means that short, temporary feelings of depression will not be included. You are 18 years or older.
Frequently Asked Questions
How many participants are actively participating in this experiment?
"Affirmative. Clinicaltrials.gov documents suggest that this experiment is presently enrolling participants and has been since October 31st 2016, with the latest update occurring on February 6th 2023. The trial requires a total of 360 enrollees from 1 medical facility to be completed successfully." - Anonymous Online Contributor
Has the FDA issued a stamp of approval for psychotherapeutic treatments?
"With a score of 3, psychotherapy has been deemed safe based on the results from its Phase 4 trial. This signifies that this treatment is officially approved for usage." - Anonymous Online Contributor
Are there any opportunities to join this investigation currently available?
"Affirmative. As evidenced on clinicaltrials.gov, the trial which was first listed in October of 2016 is still actively recruiting patients today. 360 individuals are sought from one medical site for this investigation and it has been updated as recently as February 6th 2023." - Anonymous Online Contributor
Please Note: These questions and answers are submitted by anonymous patients, and have not been verified by our internal team.