Study Summary
This trial will enroll 45 subjects with metastatic or unresectable soft tissue sarcoma or bone sarcoma. All subjects will receive Abemaciclib 200 mg twice daily until progression or discontinuation criteria are met.
Soft Tissue Sarcoma

Chondrosarcoma

Osteosarcoma
Study Objectives
2 Primary · 0 Secondary · Reporting Duration: 12 weeks
Progression-free survival
Trial Safety
This is further along than 68% of similar trials
Similar Trials
23%
Neutrophil count decreased
18%
White blood cell count decreased
14%
Platelet count decreased
11%
Blood creatinine increased
9%
Aspartate aminotransferase increased
8%
Alanine aminotransferase increased
7%
Upper respiratory tract infection
7%
Urinary tract infection
6%
Musculoskeletal chest pain
5%
Gastrooesophageal reflux disease
1%
Large intestinal obstruction
1%
Respiratory tract infection
1%
Renal function test abnormal
1%
Liver function test abnormal
1%
Electrocardiogram abnormal
1%
Pancreatic enzyme abnormality
This histogram enumerates side effects from a completed 2018 Phase 2 trial (NCT02102490) in the Abemaciclib ARM group. Side effects include: Diarrhoea with 91%, Nausea with 67%, Fatigue with 48%, Decreased appetite with 45%, Vomiting with 35%.
Trial Design
1 Treatment Group
45 Total Participants · 1 Treatment Group
Primary Treatment: Abemaciclib · No Placebo Group · Phase 2
Abemaciclib
Experimental Group · 1 Intervention: Abemaciclib · Intervention Types: Drug
How many patients have taken this drug
Who is running the clinical trial?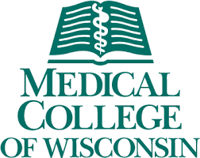 Medical College of Wisconsin
Lead Sponsor
572 Previous Clinical Trials
1,155,200 Total Patients Enrolled
John Charlson, MD
Principal Investigator - Medical College of Wisconsin
Froedtert & The Medical College of Wisconsin
University Of Iowa College Of Medicine (Medical School)
Medical College Wi Affil Hosps, Inc (Residency)
Eligibility Criteria
Age 18+ · All Participants · 31 Total Inclusion Criteria
Mark "Yes" if the following statements are true for you:
Your cancer has spread to other parts of the body and cannot be removed by surgery.
If you have conventional chondrosarcoma or low-grade osteosarcoma, there are no requirements for prior treatment.
You are able to swallow pills.
Frequently Asked Questions
Does Abemaciclib have a lot of research backing it?
"The first clinical trial for abemaciclib was in 2009. If you would like more information about the locations of these trials, please call 1-877-CTLILLY (1-877-285-4559, 1-317-615-4559) or speak with your personal physician. 97 studies are recruiting patients right now, with many of them based out of Iowa City, Iowa." - Anonymous Online Contributor
Are we still looking for patients to participate in this experiment?
"The clinical trial mentioned is still recruiting patients, with the latest update being on 4/4/2022. The study was initially posted 10/7/2019" - Anonymous Online Contributor
What makes this particular trial unique?
"Abemaciclib's clinical trials started in 2009 with Eli Lilly and Company as the primary sponsor. The first study only involved 220 people but it was enough to get Phase 1 drug approval. Now, there are 97 active studies being conducted in 1275 cities across 41 different countries." - Anonymous Online Contributor
How many people are involved in this research project?
"That is correct. The information available on clinicaltrials.gov says that the trial is currently looking for 45 patients from 4 different sites. The trial was first posted on October 7th, 2019 and most recently updated on April 4th, 2022." - Anonymous Online Contributor
Are there a lot of facilities conducting this research in Canada?
"So far, this clinical trial has recruited patients from the following hospitals: University of Iowa Hospitals and Clinics in Iowa City, Iowa; Washington University in St. Louis in Saint Louis, Missouri; Froedtert Hospital & the Medical College of Wisconsin in Milwaukee, Wisconsin; as well as 4 other locations." - Anonymous Online Contributor
Does Abemaciclib put patients at risk for any adverse health effects?
"Abemaciclib's safety level was estimated to be a 2. This is because, while there is some data supporting safety, there is none that speaks to the efficacy of the medication." - Anonymous Online Contributor
What is the primary indication for Abemaciclib?
"Abemaciclib is most often used as a preventative measure for high-risk patients that are likely to experience cancer recurrence. It can also be used to treat more aggressive forms of breast cancer that are hormone receptor positive and human epidermal growth factor 2 negative." - Anonymous Online Contributor
Please Note: These questions and answers are submitted by anonymous patients, and have not been verified by our internal team.