Study Summary
This trial is studying how well binimetinib and imatinib work in treating patients with stage III-IV KIT-mutant melanoma that cannot be removed by surgery.
Melanoma Stage III

Metastatic Melanoma
Treatment Effectiveness
Phase-Based Effectiveness
Similar Trials
Study Objectives
1 Primary · 5 Secondary · Reporting Duration: Up to 2 years
Clinical benefit rate (CBR)
Median duration of response
Progression-free survival (PFS)
Proportion of participants with treatment-related adverse events (AE)
Objective response rate (ORR)
Trial Safety
This is further along than 68% of similar trials
Similar Trials
11%
Neutrophil count decreased
7%
Palmar-planar erythrodysaesthesia
7%
White blood cell count decrease
7%
Infusion related reaction
7%
Aspartate aminotransferase increased
6%
Alanine aminotransferase increased
4%
Blood bilirubin increased
3%
Infusion-related reaction
3%
Urinary tract infection
3%
Small intestinal obstruction
3%
Gastroesophageal reflux disease
2%
Peripheral sensory neuropathy
2%
Blood creatine phosphokinase increased
1%
Colon cancer metastatic
1%
Respiratory tract infection
1%
Large intestine perforation
1%
General physical health deterioration
1%
Campylobacter gastroenteritis
1%
Blood creatine increased
This histogram enumerates side effects from a completed 2022 Phase 3 trial (NCT02928224) in the Phase 3:Control Arm ARM group. Side effects include: Diarrhoea with 48%, Nausea with 41%, Dermatitis acneiform with 39%, Vomiting with 29%, Fatigue with 27%.
Awards & Highlights
All patients enrolled in this trial will receive the new treatment.
All Individual Drugs Already Approved
Therapies where all constituent drugs have already been approved are likely to have better-understood side effect profiles.
Approved for 20 Other Conditions
This treatment demonstrated efficacy for 20 other conditions.
Trial Design
1 Treatment Group
Treatment (binimetinib, imatinib)
1 of 1
25 Total Participants · 1 Treatment Group
Primary Treatment: Binimetinib · No Placebo Group · Phase 2
Treatment (binimetinib, imatinib)
Experimental Group · 2 Interventions: Binimetinib, Imatinib · Intervention Types: Drug, Drug
How many patients have taken this drug
Who is running the clinical trial?
Array BioPharma
Industry Sponsor
28 Previous Clinical Trials
1,590 Total Patients Enrolled
5 Trials studying Melanoma
222 Patients Enrolled for Melanoma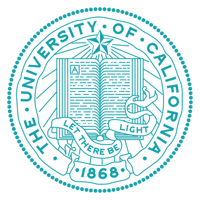 University of California, San Francisco
Lead Sponsor
2,347 Previous Clinical Trials
11,783,087 Total Patients Enrolled
11 Trials studying Melanoma
408 Patients Enrolled for Melanoma
Katy Tsai, MD
Principal Investigator
University of California, San Francisco
1 Previous Clinical Trials
24 Total Patients Enrolled
1 Trials studying Melanoma
24 Patients Enrolled for Melanoma
Eligibility Criteria
Age 18+ · All Participants · 9 Total Inclusion Criteria
Mark "Yes" if the following statements are true for you:
You are using an intra-uterine device (IUD).
You currently have an intrauterine hormone-releasing device (IUS) in place.
You are using a type of birth control that only contains progesterone and works by stopping ovulation. This includes pills, injections, and implants.
You have received immunotherapy as part of your previous cancer treatment, but your last dose was given at least 4 weeks before starting this study.
You have received immunotherapy for unresectable or metastatic disease, but your last dose was at least 4 weeks before starting the study drug.
You can participate even if you have brain metastases or leptomeningeal disease, as long as your doctor decides that you do not need immediate treatment for your condition before starting the study.
You are eligible for the trial if you had a previous or current cancer that does not impact the assessment of the new treatment's safety or effectiveness.
If your partner becomes pregnant while you're in the study, tell your doctor right away.
You are not allowed to have sex with a partner of the opposite gender.
Frequently Asked Questions
What are the potential risks of Binimetinib to patients?
"The safety rating of Binimetinib is a 2, as there has been some evidence to support its safety profile but no data demonstrating efficacy in clinical trials." - Anonymous Online Contributor
Is this research endeavor actively enlisting participants?
"The current status of the medical trial, as per clinicaltrials.gov, is actively recruiting patients. It was first listed on March 3rd 2021 and recently updated on December 3rd 2021." - Anonymous Online Contributor
Have any other investigations utilized Binimetinib?
"Currently, there are 110 studies regarding binimetinib in progress with 18 of those trials having progressed to phase 3. While Cambridge England hosts several of these investigations, clinical trails related to Binimetinib can be found at 4,872 distinct sites worldwide." - Anonymous Online Contributor
What conditions can Binimetinib provide relief for?
"Binimetinib is primarily employed to treat newly diagnosed acute lymphoblastic leukaemia. Other conditions that may benefit from this pharmaceutical include unresectable melanoma, refractory ALL, and muscular dystrophy." - Anonymous Online Contributor
What is the aggregate size of this research cohort?
"Correct. Clinicaltrials.gov verifies that this research project, initially posted on March 3rd 2021, is now actively accepting participants. 25 volunteers are sought from a single medical site." - Anonymous Online Contributor
Please Note: These questions and answers are submitted by anonymous patients, and have not been verified by our internal team.