Study Summary
This trial is studying how well osimertinib, surgery, and radiation therapy work together to treat patients with EGFR mutated non-small cell lung cancer.
Non-Small Cell Lung Cancer

Stage IIIB Lung Cancer

Stage IV Lung Cancer

Stage IVB Lung Cancer

Stage IVA Lung Cancer
Study Objectives
1 Primary · 5 Secondary · Reporting Duration: Up to 4 years
Progression free survival (PFS)
Incidence of adverse events
PFS in oligometastatic subgroup
Time to appearance of new metastases
Time to progression of target lesions
Trial Safety
This is further along than 68% of similar trials
Similar Trials
10%
Blood creatine phosphokinase increased
2%
Cardio-respiratory arrest
This histogram enumerates side effects from a completed 2020 Phase 4 trial (NCT03853551) in the Single Arm ARM group. Side effects include: Blood creatine phosphokinase increased with 10%, Fatigue with 10%, Decreased appetite with 8%, Diarrhoea with 8%, Cough with 8%.
Trial Design
2 Treatment Groups
173 Total Participants · 2 Treatment Groups
Primary Treatment: Osimertinib · No Placebo Group · Phase 2
Group II (no LCT)
Experimental Group · 1 Intervention: Osimertinib · Intervention Types: Drug
Group I (LCT)
Experimental Group · 3 Interventions: Radiation Therapy, Therapeutic Conventional Surgery, Osimertinib · Intervention Types: Radiation, Procedure, Drug
How many patients have taken this drug
Therapeutic Conventional Surgery
Who is running the clinical trial?

National Cancer Institute (NCI)
NIH
13,153 Previous Clinical Trials
41,162,124 Total Patients Enrolled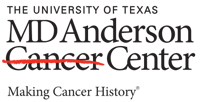 M.D. Anderson Cancer Center
Lead Sponsor
2,827 Previous Clinical Trials
1,792,673 Total Patients Enrolled
National Comprehensive Cancer Network
NETWORK
108 Previous Clinical Trials
5,395 Total Patients Enrolled
Yasir Elamin
Principal Investigator
M.D. Anderson Cancer Center
Eligibility Criteria
Age 18+ · All Participants · 12 Total Inclusion Criteria
Mark "Yes" if the following statements are true for you:
You are expected to live for at least 12 more weeks.
You are eligible for treatment at the location where the disease is present.
Frequently Asked Questions
How extensive is the participation of individuals in this research endeavor?
"Affirmative. According to information available on clinicaltrials.gov, this research is actively enlisting participants; the protocol was first distributed in January 17th 2018 and most recently adjusted on September 22nd 2022. The trial necessitates 143 individuals from 4 sites for completion." - Anonymous Online Contributor
Is there still an opportunity to be a participant in this trial?
"As per clinicaltrials.gov, this medical trial is presently recruiting patients. The experiment was first announced on January 17th 2018 and the most recent update occurred on September 22nd 2022." - Anonymous Online Contributor
What verifiable evidence exists that demonstrates Osimertinib's safety for treatment?
"Considering the lack of evidence demonstrating its efficacy, our team at Power gave Osimertinib a safety rating of 2." - Anonymous Online Contributor
What is the breadth of locales in which this experiment is being conducted?
"At present, 4 medical centres across America are enrolling patients for this clinical trial. In addition to Houston, Denver and San Francisco, there is another clinic located in a nearby city. To reduce travel requirements it would be advisable to select the centre closest to you if you decide to participate." - Anonymous Online Contributor
Can you outline the previous research conducted on Osimertinib?
"Osimertinib was initially studied in 2013 at Research Site and has since been the focus of 169 completed clinical trials. There are presently 101 active studies occurring, with many of these being conducted out of Houston, Texas." - Anonymous Online Contributor
Is this an innovative research effort?
"AstraZeneca sponsored the earliest clinical trial of Osimertinib in 2013, involving 603 participants. After successful Phase 1 & 2 trials were completed, there are now 101 active studies for this drug occurring across 1059 cities in 51 countries worldwide." - Anonymous Online Contributor
Please Note: These questions and answers are submitted by anonymous patients, and have not been verified by our internal team.