Cell Therapy
NT-501 ECT implant for Glaucoma
Byers Eye Institute at Stanford University, Palo Alto, CA
NT-501 ECT implant

+1 more
Phase 2
Waitlist Available
Research Sponsored by Stanford University
Eligibility Criteria Checklist
Specific guidelines that determine who can or cannot participate in a clinical trial
Must have
Be older than 18 years old
Must not have
Be younger than 18 years old
Follow Up
6, 12 and 24 months
Study Summary
This trial is testing a new eye surgery for people with glaucoma. The surgery will either be the new treatment or a fake surgery, and no one will know which they got. There will be follow-up appointments to check safety and to see if the new treatment works better than the fake surgery.
Timeline
Screening ~ 3 weeks
3 visits
Follow Up ~ 6, 12 and 24 months
Follow Up ~
6, 12 and 24 months
This trial's timeline: 3 weeks for screening, Varies for treatment, and 6, 12 and 24 months for reporting.
Treatment Details
Study Objectives
Outcome measures can provide a clearer picture of what you can expect from a treatment.
Secondary outcome measures
Best corrected visual acuity
Optic nerve head structural change
+3 more
Trial Design
Group I: NT-501 ECT Implant
Experimental Treatment
1 Intervention
On eligible participants that are randomized to this group, the NT-501 Investigational product will be implanted in the study eye, and participants will be followed for 24 months. The investigational treatment, NT-501 ECT, provides intravitreal sustained release of soluble ciliary neurotrophic factor (CNTF) receptor after intraocular implantation.
Group II: Sham
Placebo Group
1 Intervention
To maintain masking, participants randomized to this group receive sham surgery and will be followed for 12 months. Following analysis of the 6 month data, if the open label extension (OLE) is not triggered, patients in the control group will continue on the original study schedule timeline trough month 24. If OLE is triggered participants will be offered the NT-501 ECT investigational product and will followed for additional 12 months.
Who is running the clinical trial?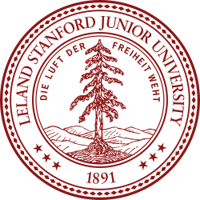 Stanford University
Lead Sponsor
2,258 Previous Clinical Trials
17,273,635 Total Patients Enrolled
11 Trials studying Glaucoma
507 Patients Enrolled for Glaucoma
Media Library


NT-501 ECT implant (Cell Therapy) Clinical Trial Eligibility Overview. Trial Name: NCT02862938 — Phase 2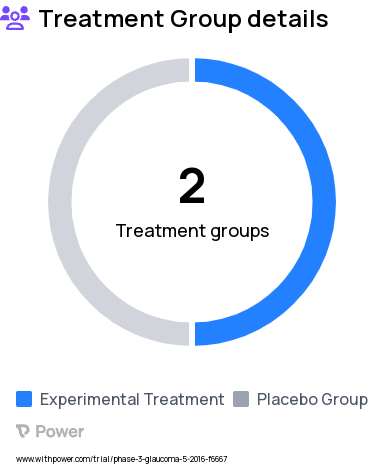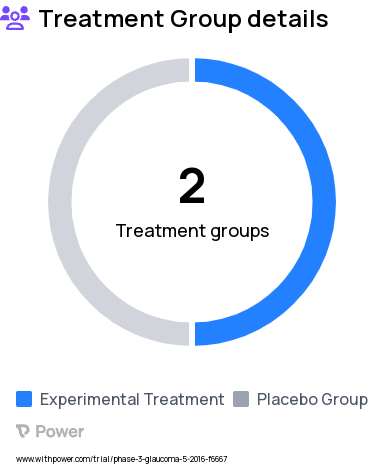 Glaucoma Research Study Groups: NT-501 ECT Implant, Sham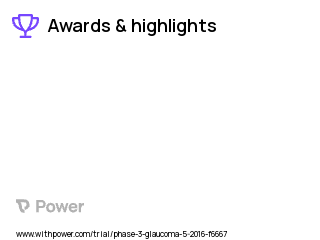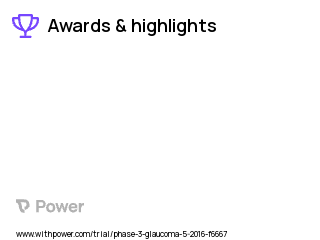 Glaucoma Clinical Trial 2023: NT-501 ECT implant Highlights & Side Effects. Trial Name: NCT02862938 — Phase 2
NT-501 ECT implant (Cell Therapy) 2023 Treatment Timeline for Medical Study. Trial Name: NCT02862938 — Phase 2
Frequently Asked Questions
These questions and answers are submitted by anonymous patients, and have not been verified by our internal team.
Is access to this research still available for volunteers?
"As per clinicaltrials.gov, this investigation is not currently recruiting individuals into its study cohort. It was initially posted in June 2016 and most recently updated on November 15th 2022; although it is presently inactive, there are 206 other trials that require participants at the time of writing."
Has the NT-501 ECT implant been certified by the FDA?
"Our team at Power judges the NT-501 ECT implant to be a 2 on the safety scale because of its Phase 2 nature; meaning there is some proof of security but none that it works."