Study Summary
This trial is testing whether the drug topiramate can help people who have both PTSD and AUD. It will be the first study to see if the rs2832407 genotype predicts how well someone does on topiramate.
Post Traumatic Stress Disorder

Alcoholism
Study Objectives
3 Primary · 0 Secondary · Reporting Duration: Week 9 to Week 12
Measure of Time-line Follow-back (TLFB)
Percent Day Abstinent from Alcohol
Trial Safety
This is further along than 68% of similar trials
8%
Distubance in attention
1%
Peripheral arterial occlusive disease
1%
Chronic obstructive pulmonary disease
This histogram enumerates side effects from a completed 2017 Phase 4 trial (NCT02191579) in the Topiramate ARM group. Side effects include: Paraesthesia with 31%, Cognitive Disorder with 13%, Nausea with 13%, Fatigue with 13%, Dizziness with 13%.
Trial Design
2 Treatment Groups
150 Total Participants · 2 Treatment Groups
Primary Treatment: Topiramate · Has Placebo Group · Phase 2
Topiramate
Experimental Group · 1 Intervention: Topiramate · Intervention Types: Drug
Placebo
PlaceboComparator Group · 1 Intervention: Placebo · Intervention Types: Other
How many patients have taken this drug
Trial Logistics
Trial Timeline
Reporting: week 9 to week 12
Who is running the clinical trial?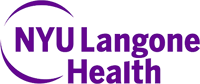 NYU Langone Health
Lead Sponsor
1,279 Previous Clinical Trials
759,645 Total Patients Enrolled
9 Trials studying Alcoholism
990 Patients Enrolled for Alcoholism

National Institute on Alcohol Abuse and Alcoholism (NIAAA)
NIH
732 Previous Clinical Trials
1,339,606 Total Patients Enrolled
383 Trials studying Alcoholism
978,519 Patients Enrolled for Alcoholism
Charles Marmar, MD
Principal Investigator
NYU Langone Health
7 Previous Clinical Trials
180 Total Patients Enrolled
1 Trials studying Alcoholism
95 Patients Enrolled for Alcoholism
Eligibility Criteria
Age 18 - 70 · All Participants · 9 Total Inclusion Criteria
Mark "Yes" if the following statements are true for you:
You express a wish to reduce or quit drinking.
You have had 4 or more alcoholic drinks per day if you're a woman or 5 or more drinks per day if you're a man in the 30 days before the screening.
Frequently Asked Questions
Is the eligibility threshold for this trial capped at seventy-five years?
"To be eligible for this medical experiment, potential participants must fall between 18 and 70 years of age. Clinicialtrials.gov indicates that there are 324 studies available to those younger than 18 and 1068 trials open to seniors beyond 65 years old." - Anonymous Online Contributor
Are more participants being solicited for this experiment?
"Affirmative. The information on clinicaltrials.gov reveals that this trial, first posted in October 16th 2019, is actively searching for participants. 150 volunteers need to be enrolled from a single site." - Anonymous Online Contributor
Who is eligible to become a participant in this medical experiment?
"This clinical trial requires 150 individuals with stress-induced traumatic histories that are 18 and 70 years of age. Most notably, applicants should have had at least 4 days (4 for women, 5 for men) where they drank heavily in the month prior to screening while also expressing a desire to decrease or end their consumption. Furthermore, two reliable contacts must be provided as reference points." - Anonymous Online Contributor
How many participants have been accepted into this medical study?
"Affirmative. According to medical records hosted on clinicaltrials.gov, this research initiative is currently recruiting participants with the initial post dating back to October 16th 2019 and most recent update being September 27th 2022. There are 1 sites looking for a total of 150 volunteers." - Anonymous Online Contributor
What indications is Topiramate typically prescribed for?
"Topiramate is a commonly prescribed medication used to treat hypertension, migraines and epilepsy. Additionally, this drug may be taken as countermeasure for obesity-related comorbidities." - Anonymous Online Contributor
Has Topiramate been certified by the Food and Drug Administration?
"Our medical researchers at Power have judged the safety of Topiramate to be a 2, as there is some evidence in Phase 2 trials that it is safe but no data demonstrating efficacy." - Anonymous Online Contributor
Have there been any other investigations involving the use of Topiramate?
"Currently, there are 18 active studies researching the effects of Topiramate with 3 trials in Phase 3. Despite most locations for these experiments being situated around Sherbrooke, Quebec; 30 sites are participating total." - Anonymous Online Contributor
Please Note: These questions and answers are submitted by anonymous patients, and have not been verified by our internal team.