Intensive Tobacco Treatment for Tobacco Use
Led By Joseph D Phillips, MD
Research Sponsored by Dartmouth-Hitchcock Medical Center
Eligibility Criteria Checklist
Specific guidelines that determine who can or cannot participate in a clinical trial
Must have
Active Smoker at the time of initial consultation for cancer (defined as any smoking within 2 weeks of consult)
Be older than 18 years old
Must not have
Be younger than 18 years old
Study Summary
This trial will look at how successful an intensive tobacco treatment program is in helping cancer patients quit smoking, checking in at 30 days, 3 months, and 6 months.
Eligibility Criteria
Inclusion Criteria
You will be eligible if you check "Yes" for the criteria below
You have been

smoking within the past two weeks

before your consultation for cancer.
Timeline
Screening ~ 3 weeks
3 visits
This trial's timeline: 3 weeks for screening, Varies for treatment, and 6 months for reporting.
Treatment Details
Study Objectives
Outcome measures can provide a clearer picture of what you can expect from a treatment.
Secondary outcome measures
Engagement Level with Tobacco Treatment via Telehealth
Motivational Impact of real-time carbon monoxide monitoring
Engagement Level With Tobacco Treatment for Low Resource Patients outh!
Awards & Highlights
All patients enrolled in this study will receive some form of active treatment.
Trial Design
Group I: Intensive Tobacco Treatment
Experimental Treatment
1 Intervention
Patients who consent to study participation will meet with a tobacco treatment specialist in-person initially, then biweekly via telephone or telehealth or face-to-face (or more frequently as needed). They will receive tobacco treatment counseling and support from certified tobacco treatment specialist, which may include pharmacotherapy as indicated. At enrollment, participants will undergo carbon monoxide testing using a carbon monoxide monitor. At baseline, participants will complete the Fagerström Test for Nicotine Dependence, and the Cancer Patient Tobacco Use Questionnaire (C-TUQ). These tobacco related survey measures will be completed at 3 additional time points: 30 days, 3 months and 6 months.
Group II: Usual Tobacco Treatment
Active Control
1 Intervention
All individuals who are identified as tobacco users are offered tobacco treatment which includes proactive, as needed, contacts via in person, telehealth or telephone visits. for tobacco treatment, pharmacotherapy as indicated, and Quitline and SmokefreeTXT referrals
Who is running the clinical trial?

Dartmouth-Hitchcock Medical Center
Lead Sponsor
509 Previous Clinical Trials
2,541,785 Total Patients Enrolled
Joseph D Phillips, MD
Principal Investigator
Dartmouth-Hitchcock Medical Center
Media Library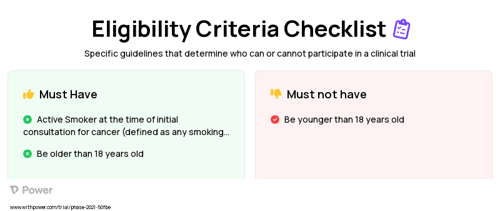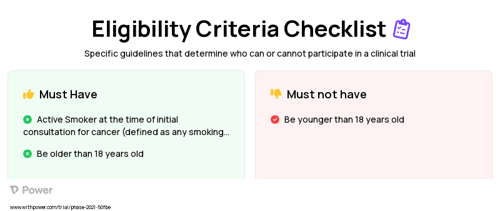 Intensive Tobacco Treatment Clinical Trial Eligibility Overview. Trial Name: NCT04675515 — N/A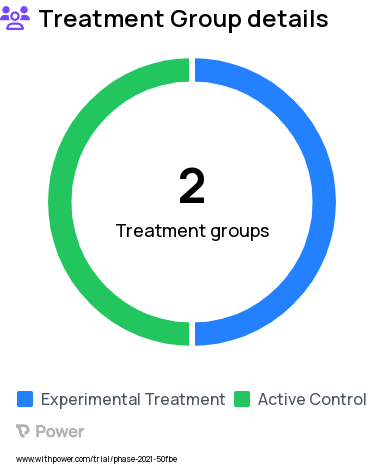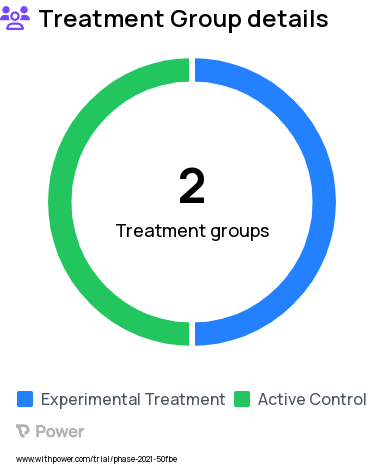 Tobacco Use Research Study Groups: Intensive Tobacco Treatment, Usual Tobacco Treatment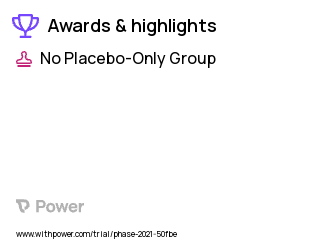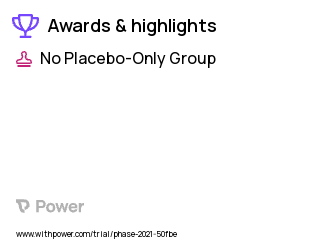 Tobacco Use Clinical Trial 2023: Intensive Tobacco Treatment Highlights & Side Effects. Trial Name: NCT04675515 — N/A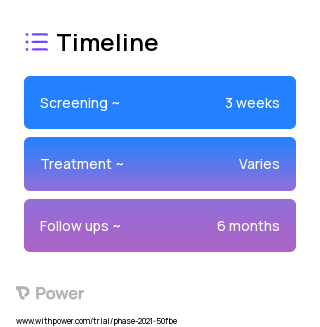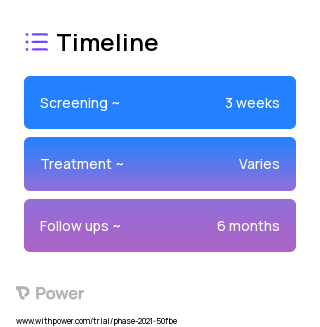 Intensive Tobacco Treatment 2023 Treatment Timeline for Medical Study. Trial Name: NCT04675515 — N/A
Frequently Asked Questions
These questions and answers are submitted by anonymous patients, and have not been verified by our internal team.
How many people are currently involved in this experiment?
"Indeed, clinicaltrials.gov showcases that this medical study is actively seeking patients as of right now. The trial was first advertised on January 19th 2021 and the post has been updated most recently on February 14th 2022. A total of 100 individuals need to be recruited from a single site."
Is this trial currently seeking participants?
"Affirmative. Clinicaltrials.gov data indicates that this research study, which was first posted on January 19th 2021, is currently recruiting participants. Approximately 100 individuals need to be enrolled from 1 distinct medical facility."
Recent research and studies