Autonomic Nervous System Blocker
Trimethaphan for High Blood Pressure
Led By Italo Biaggioni, MD
Research Sponsored by Vanderbilt University
Eligibility Criteria Checklist
Specific guidelines that determine who can or cannot participate in a clinical trial
Must have
Be older than 18 years old
Must not have
Be younger than 18 years old
Follow Up
after 10 minutes of autonomic blockade
All Individual Drugs Already Approved
Study Summary
This trial will study whether abdominal veins play a role in human hypertension, by testing subjects' blood pressure with and without autonomic nervous system blockade.
Timeline
Screening ~ 3 weeks
3 visits
Follow Up ~ after 10 minutes of autonomic blockade
Follow Up ~
after 10 minutes of autonomic blockade
This trial's timeline: 3 weeks for screening, Varies for treatment, and after 10 minutes of autonomic blockade for reporting.
Treatment Details
Study Objectives
Outcome measures can provide a clearer picture of what you can expect from a treatment.
Splanchnic venous capacitance
Secondary outcome measures
Awards & Highlights
All patients enrolled in this study will receive some form of active treatment.
All Individual Drugs Already Approved
Therapies where all constituent drugs have already been approved are likely to have better-understood side effect profiles.
Trial Design
Group I: Study day with trimethaphan
Experimental Treatment
1 Intervention
After baseline measurements, autonomic blockade will be induced by continuous intravenous infusion of trimethaphan starting at 0.5-1.0 mg/min and increasing by 1.0 mg/min every 2 to 6 minutes up to an infusion rate of 5 mg/min.
Group II: Radionuclide Study day with nitroglycerin
Experimental Treatment
1 Intervention
Sublingual nitroglycerin (0.3-0.6 mg) will be given after baseline measurements. Outcome measurements will be repeated within 10 min after the nitroglycerin has dissolved
How many patients have taken this drug
Logistics
Participation is compensated
You will be compensated for participating in this trial.
Who is running the clinical trial?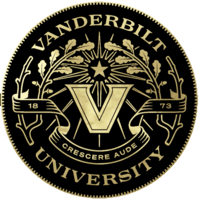 Vanderbilt University
Lead Sponsor
695 Previous Clinical Trials
6,141,938 Total Patients Enrolled
Italo Biaggioni, MD
Principal Investigator - Vanderbilt University
28 Previous Clinical Trials
1,452 Total Patients Enrolled
Frequently Asked Questions
These questions and answers are submitted by anonymous patients, and have not been verified by our internal team.
Who can participate in this medically-supervised research project?
"This clinical trial seeks to enrol 12 individuals affected by hypertension in the age range of 18-65. Eligible applicants must be comprised of a combination of genders, races and body types. In addition, candidates for this study must have blood pressure readings greater than or equal to 140/90 mm Hg taken from two different occasions while seated as well as demonstrate their ability and willingness to provide informed consent."
What other scientific experiments have been conducted with Trimethaphan as a primary focus?
"Currently, seven clinical trials are being conducted with Trimethaphan. None of them have entered their final phase yet. Most tests for this treatment take place in New York City, but other US cities such as Miami and San Francisco also offer it."
Is enrollment still underway for this investigation?
"According to clinicaltrials.gov, the recruitment process for this medical trial is ongoing. The study was initially uploaded on April 1st 2015 and recently updated August 21st 2022."
Does this research embrace seniors as participants?
"This trial is open to anyone aged 18-65, with 55 clinical trials designated for those younger than the age of consent and an additional 666 studies available for participants over 65 years old."
What maladies have been known to respond best to Trimethaphan?
"Trimethaphan is commonly used to manage myocardial infarction but can be employed for various other purposes such as treating anal fissure, angina attacks, and pain."
How many individuals can participate in this experiment?
"Affirmative. Per the information published on clinicaltrials.gov, this medical trial is still recruiting participants and began doing so since April 1st 2015. The latest update was posted on August 21st 2022 and 12 patients are needed from one site only."
Has Trimethaphan been recognized by the FDA as a viable form of treatment?
"Our team at Power assigned Trimethaphan a safety score of 1, as this is an early Phase 1 trial with limited evidence for both efficacy and security."