Paroxysmal Supraventricular Tachycardia Clinical Trials
Here are the 0 most popular medical studies for paroxysmal supraventricular tachycardia
Popular filter options for paroxysmal supraventricular tachycardia trials
Frequently Asked Questions
Do I need insurance to participate in a trial?
Almost all clinical trials will cover the cost of the 'trial drug' — so no insurance is required for this. For trials where this trial drug is given alongside an already-approved medication, there may be a cost (which your insurance would normally cover).
Is there any support for travel costs?
Many of the teams running clinical trials will cover the cost of transportation to-and-from their care center.
Will I know what medication I am taking?
This depends on the specific study. If you're worried about receiving a placebo, you can actively filter out these trials using our search.
How long do clinical trials last?
Some trials will only require a single visit, while others will continue until your disease returns. It's fairly common for a trial to last somewhere between 1 and 6 months.
Do you verify all the trials on your website?
All of the trials listed on Power have been formally registered with the US Food and Drug Administration. Beyond this, some trials on Power have been formally 'verified' if the team behind the trial has completed an additional level of verification with our team.
How quickly will I hear back from a clinical trial?
Sadly, this response time can take anywhere from 6 hours to 2 weeks. We're working hard to speed up how quickly you hear back — in general, verified trials respond to patients within a few days.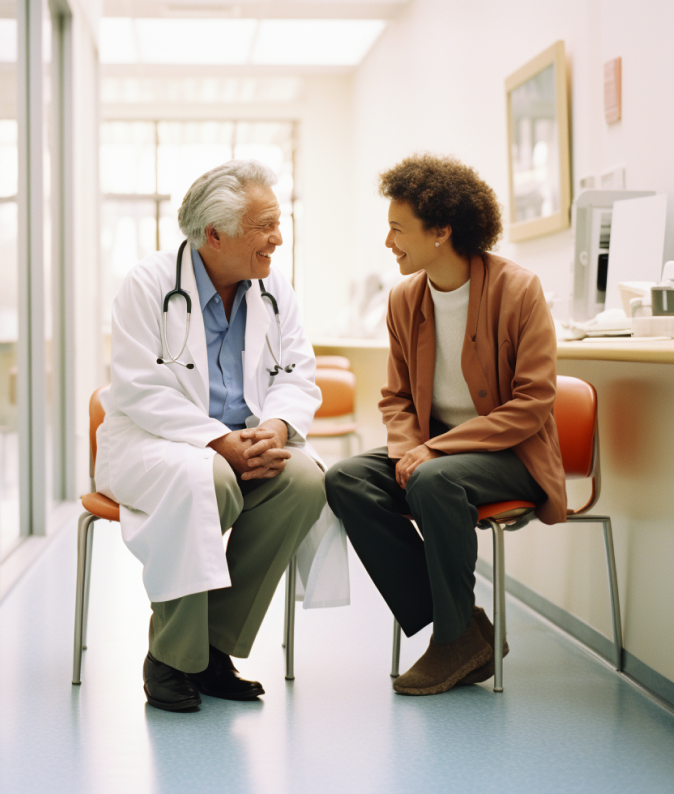 Introduction to paroxysmal supraventricular tachycardia
What are the top hospitals conducting paroxysmal supraventricular tachycardia research?
Cutting-edge research in the field of paroxysmal supraventricular tachycardia (PSVT) is taking place at various hospitals across the United States. In Saint Louis, Washington University leads the way with one ongoing clinical trial focused on PSVT and a total of two trials conducted to date. This institution made its mark in PSVT research by initiating its first recorded trial in 2019. Meanwhile, Hartford Hospital in Hartford has also taken an active role in advancing our understanding of this condition. With one ongoing PSVT trial and four completed trials under their belt, they have been involved since as early as 2008.
In addition to these establishments, several specialized sites are actively contributing to PSVT investigations as well. Site #0160 located in Little Rock is currently conducting one clinical trial for PSVT while having previously undertaken another study related to this condition. Their dedication began just recently with their inaugural recorded trial occurring in 2021. Similarly, Site #0102 situated in Atlanta and Site #1007 based out of Salisbury each have one active PSVT trial on hand along with a single previous investigation specifically focused on this cardiac disorder - both starting their journey into exploring new possibilities for treatment options simultaneously during the same year; which is 2021.
These hospitals and dedicated sites play a crucial role not only within their respective communities but also nationally when it comes to improving outcomes for individuals dealing with paroxysmal supraventricular tachycardia. By spearheading innovative clinical trials, researchers are striving towards finding more effective therapies that can alleviate symptoms and improve quality of life for those affected by this cardiac condition.
Which are the best cities for paroxysmal supraventricular tachycardia clinical trials?
When it comes to paroxysmal supraventricular tachycardia (PSVT) clinical trials, several cities stand out as hubs for research and development. Atlanta, Georgia; Montreal, Quebec; Montréal, Quebec; New York, Georgia; Montreal, Quebec; Montréal, Quebec; New York, New York; and Columbus, Ohio are all actively engaged in studying potential treatments for PSVT. These cities collectively host two active trials each, focusing on interventions such as Etripamil NS 70 mg and the mCRM Therapy System. Through these trials, individuals with PSVT have an opportunity to contribute to the advancement of care and potentially benefit from innovative treatment options.
Which are the top treatments for paroxysmal supraventricular tachycardia being explored in clinical trials?
Exciting developments are underway in clinical trials for paroxysmal supraventricular tachycardia (PSVT) treatments. Among the top contenders is Varian Cardiac Radioablation (CRA), a cutting-edge approach currently being explored in one active trial. Etripamil NS 70 mg, another promising option, is under investigation in one ongoing trial and has shown potential in three previous PSVT trials. Additionally, Fluoroscopy reduction and mCRM Therapy System have also emerged as potential breakthroughs with their own dedicated trials. As researchers delve deeper into these innovative treatment avenues, new possibilities for effectively managing PSVT may soon come to light.
Note: The original answer already provided was clear, grammatically correct, and concise.
What are the most recent clinical trials for paroxysmal supraventricular tachycardia?
Exciting developments are underway in the field of paroxysmal supraventricular tachycardia (PSVT) treatment, with recent clinical trials shedding light on potential breakthroughs. Notably, a Phase 3 trial evaluated the efficacy of Etripamil NS 70 mg for PSVT management. This novel medication holds promise as a therapeutic option and could potentially offer relief to individuals experiencing episodes of rapid heart rate associated with PSVT. As we await further results from ongoing research, these advancements provide hope for improved outcomes and quality of life for patients living with this condition.
What paroxysmal supraventricular tachycardia clinical trials were recently completed?
Recent clinical trials focusing on paroxysmal supraventricular tachycardia (PSVT) have made significant strides in advancing our understanding and treatment of this condition. One noteworthy trial, completed in September 2019, explored the potential of Etripamil NS under the sponsorship of Milestone Pharmaceuticals Inc. Another study sponsored by the same organization saw completion earlier in June 2018, specifically investigating Etripamil as a potential therapeutic option for PSVT. These research endeavors stand as important contributions towards enhancing our ability to manage and treat PSVT effectively.