Study Summary
This trial will test whether adding behavioral weight-loss treatment to traditional cardiac rehabilitation helps people with atrial fibrillation and obesity experience relief from their symptoms.
Obesity

Atrial Fibrillation
Treatment Effectiveness
Phase-Based Effectiveness
Study Objectives
2 Primary · 4 Secondary · Reporting Duration: Baseline, 12-weeks
Post-intervention (12 weeks)
Intervention Acceptability
AF-related quality of life
Trial Safety
Awards & Highlights
All patients enrolled in this trial will receive the new treatment.
Trial Design
1 Treatment Group
14 Total Participants · 1 Treatment Group
Primary Treatment: CR with added BWLT · No Placebo Group · N/A
Intervention
Experimental Group · 1 Intervention: CR with added BWLT · Intervention Types: Behavioral
Trial Logistics
Trial Timeline
Reporting: baseline, 12-weeks
Who is running the clinical trial?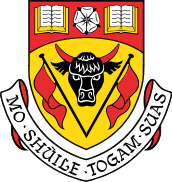 University of Calgary
Lead Sponsor
727 Previous Clinical Trials
573,564 Total Patients Enrolled
14 Trials studying Obesity
1,154 Patients Enrolled for Obesity
Eligibility Criteria
Age 18+ · All Participants · 1 Total Inclusion Criteria
Mark "Yes" if the following statements are true for you:
You have a body mass index (BMI) of 30 or higher, which means you are overweight.
Frequently Asked Questions
For what size of participant pool is this trial recruiting?
"Affirmative, clinicaltrials.gov reports that this trial is currently accepting recruits. This research project was first posted on January 24th 2022 and underwent its last update in October 2021. A total of 40 volunteers will be taken from a single medical site for the study's duration." - Anonymous Online Contributor
Is the medical research currently seeking participants?
"Affirmative, the information provided on clinicaltrials.gov states that this research trial is actively recruiting participants. The project commenced on January 24th 2022 and was most recently amended in October 31st 2022. 40 people are needed to enroll from one centre." - Anonymous Online Contributor
What are the research goals of this investigation?
"This medical trial is expected to last 12 weeks, its primary objective being the evaluation of Intervention Feasibility. Secondary goals include evaluating Atrial Fibrillation Effect on Quality-of-Life Questionnaire (AFEQT), Beck Depression Inventory - II (BDI - II) and Beck Anxiety Inventory (BAI) scores for symptoms of Psychological Distress along with University Of Toronto AF Symptom Severity Scale (AFSS). The assessments will measure changes in patient's quality of life over time as well as global wellbeing." - Anonymous Online Contributor
Please Note: These questions and answers are submitted by anonymous patients, and have not been verified by our internal team.