Study Summary
This trial aims to test a smartphone tool to detect heart problems, like LVSD, in everyday life.
Left Ventricular Systolic Dysfunction
Treatment Effectiveness
Phase-Based Effectiveness
Similar Trials
Study Objectives
1 Primary · 0 Secondary · Reporting Duration: During study visit approximately 50 minutes
During study visit approximately 50 minutes
Successful detection of asymptomatic LVSD by AI-ECG
Trial Safety
Awards & Highlights
All patients enrolled in this trial will receive the new treatment.
Trial Design
1 Treatment Group
20 Total Participants · 1 Treatment Group
Primary Treatment: AI-ECG · No Placebo Group · N/A
AI-ECG
Experimental Group · 1 Intervention: AI-ECG · Intervention Types: Device
Trial Logistics
Trial Timeline
Reporting: during study visit approximately 50 minutes
Who is running the clinical trial?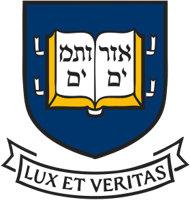 Yale University
Lead Sponsor
1,728 Previous Clinical Trials
20,525,556 Total Patients Enrolled
Rohan Khera, MD, MS
Principal Investigator
Yale University
Eligibility Criteria
Age 18+ · All Participants · 0 Total Inclusion Criteria
Mark "Yes" if the following statements are true for you:
Frequently Asked Questions
Are researchers currently accepting new participants for this experiment?
"Currently, this clinical trial is not seeking any more participants as evidenced by the information on clinicaltrials.gov; which was first posted on December 1st 2022 and last edited November 29th 2022. Despite that, there are 46 other research studies actively recruiting at this time." - Anonymous Online Contributor
Please Note: These questions and answers are submitted by anonymous patients, and have not been verified by our internal team.