Adenotonsillectomy for Obstructive Sleep Apnea
UCLA, Los Angeles, CA
Adenotonsillectomy
N/A
Recruiting
Research Sponsored by University of California, Los Angeles
Eligibility Criteria Checklist
Specific guidelines that determine who can or cannot participate in a clinical trial
Must have
No medications for brain disorders
Without any diagnosed neurological condition
Must not have
Be older than 18 years old
Study Summary
This trial is examining the effects of sleep apnea on the brain in children.
Pediatric Obstructive Sleep Apnea
Eligibility Criteria
Inclusion Criteria
You will be eligible if you check "Yes" for the criteria below
You are

not taking any medications

for

brain disorders

.
You don't have any known neurological conditions.
You are

not currently receiving treatment

for your breathing problem.
Only children who are in good health can participate.
Timeline
Screening ~ 3 weeks
3 visits
This trial's timeline: 3 weeks for screening, Varies for treatment, and 6 months for reporting.
Treatment Details
Study Objectives
Outcome measures can provide a clearer picture of what you can expect from a treatment.
Brain tissue changes between baseline and after adenotonsillectomy.
Cognition assessment after adenotonsillectomy in pediatric obstructive sleep apnea patients.
Cognitive symptoms examination after adenotonsillectomy surgery.
+3 more
Awards & Highlights
All patients enrolled in this study will receive some form of active treatment.
Trial Design
Group I: 35 Pediatric Obstructive Sleep Apnea
Experimental Treatment
1 Intervention
The investigators will also determine whether brain tissue changes, reduced CBF, and altered neural responses to cognitive challenge reverse, and cognition and mood signs improve after standard surgical procedure "adenotonsillectomy" for breathing condition at 6 months in pediatric OSA.
How many patients have taken this drug
Who is running the clinical trial?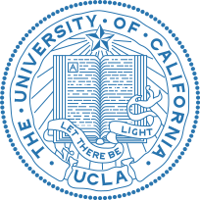 University of California, Los Angeles
Lead Sponsor
1,467 Previous Clinical Trials
10,148,772 Total Patients Enrolled
Frequently Asked Questions
These questions and answers are submitted by anonymous patients, and have not been verified by our internal team.
What is the total capacity of enrollees for this clinical investigation?
"Affirmative, clinicaltrials.gov states that this medical trial is actively enrolling participants. It was first uploaded on May 14th of 2022 and has since been revised as recently as June 29th. 70 individuals are sought to take part in the study at one single site."
Are there any participants still needed for this experiment?
"The evidence from clinicaltrials.gov suggests that this investigation is presently recruiting patients, with the first posting occuring on May 14th 2022 and a subsequent update on June 29th 2022."
Is this experiment looking to involve participants aged 45 and over?
"This trial has a lower age limit of 7, and an upper bound of 12. Consequently, minors aged between these two thresholds are eligible for enrolment."
Do I qualify to participate in this experiment?
"This investigation is inviting 70 youths between seven and twelve years of age to participate. Applicants must possess a diagnosis of obstructive [sleep apnea](https://www.withpower.com/clinical-trials/sleep-apnea) (AHI > 5 events/hour) that was received from an overnight polysomnography at a sleep centre, be without obesity (BMI ≥ 95th percentile for their respective age and gender), not yet have any treatments for the breathing condition, agree to undergo adenotonsillectomy surgery, as well as meet all criteria regarding sex, BMI-matched control subjects aged 7-12 years with no more than ±3 months' difference in age."
Who else is applying?
What state do they live in?
What site did they apply to?
What portion of applicants met pre-screening criteria?
How many prior treatments have patients received?
Why did patients apply to this trial?
Desperately need treatment for my sleep apnea disorder.
Recent research and studies