Study Summary
This trial is investigating a method of improving nervous system function called paired associative stimulation, which targets the muscles used for walking. They will study how well it works in adults who have walking problems after a stroke.
Hemiparesis

Gait Dysfunction

Stroke
Treatment Effectiveness
Phase-Based Effectiveness
Study Objectives
2 Primary · 0 Secondary · Reporting Duration: immediately post-PAS
change in Motor Evoked Potential (MEP) size
change in ankle plantarflexor power (A2)
Trial Safety
Awards & Highlights
All patients enrolled in this trial will receive the new treatment.
Trial Design
0 Treatment Group
18 Total Participants · 0 Treatment Group
Primary Treatment: Treatment · No Placebo Group · N/A
Trial Logistics
Trial Timeline
Reporting: immediately post-pas
Who is running the clinical trial?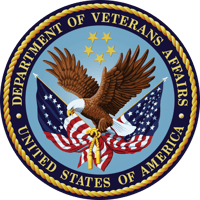 VA Office of Research and Development
Lead Sponsor
1,513 Previous Clinical Trials
2,730,755 Total Patients Enrolled
5 Trials studying Hemiparesis
156 Patients Enrolled for Hemiparesis
Carolynn Patten, PhD
Principal Investigator
Martinez Outpatient Clinic and Community Living Center, Martinez, CA
3 Previous Clinical Trials
45 Total Patients Enrolled
Eligibility Criteria
Age 18+ · All Participants · 3 Total Inclusion Criteria
Mark "Yes" if the following statements are true for you:
You had a stroke within the last 3 months before signing up for the study.
You are able to walk on flat ground for at least 25 feet without help, even if you use a brace or a walking cane.
You have weakness on one side of your body due to a stroke.
Frequently Asked Questions
Are there any opportunities for individuals to become involved with this experiment?
"Affirmative. Information found on clinicaltrials.gov indicates that this experiment is actively searching for participants. It was first posted in October 2021 and last modified in September 2022, aiming to recruit 18 patients from one site." - Anonymous Online Contributor
To what extent is this trial being populated with participants?
"Affirmative. As per clinicaltrials.gov, this research trial is actively recruiting participants at the present time. It was initially advertised on October 1st 2021 and has received recent updates as of September 30th 2022. The researchers are in need of 18 volunteers to be recruited from a single medical center." - Anonymous Online Contributor
Please Note: These questions and answers are submitted by anonymous patients, and have not been verified by our internal team.