Study Summary
This trial will test whether a high-dose soluble fiber supplement, given as a drink, can reduce the Ki67 proliferative colonic mucosal biomarkers of cancer risk in Alaska native people, who have the highest recorded incidence and death rate from colon cancer in the world.
Treatment Effectiveness
Phase-Based Effectiveness
Similar Trials
Study Objectives
1 Primary · 2 Secondary · Reporting Duration: 4 weeks
colonic mucosal proliferation
colonic secondary bile acids
Trial Design
2 Treatment Groups
48 Total Participants · 2 Treatment Groups
Primary Treatment: Resistant Starch · Has Placebo Group · N/A
Resistant Starch
ActiveComparator Group · 1 Intervention: Resistant starch · Intervention Types: DietarySupplement
Digestible Starch
PlaceboComparator Group · 1 Intervention: 70g of fully digestible starch amylopectin corn starch · Intervention Types: DietarySupplement
Who is running the clinical trial?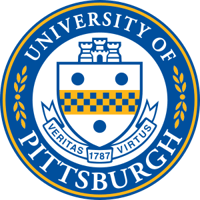 University of Pittsburgh
Lead Sponsor
1,647 Previous Clinical Trials
16,311,627 Total Patients Enrolled
Alaska Native Tribal Health Consortium
OTHER
13 Previous Clinical Trials
7,782 Total Patients Enrolled
Gabriela Riscuta
Study Director
National Cancer Institute (NCI)
Eligibility Criteria
Age 40 - 70 · All Participants · 1 Total Inclusion Criteria
Mark "Yes" if the following statements are true for you:
Frequently Asked Questions
Is the target demographic of this trial exceeding 25 years?
"The minimum age of admission for this particular medical study is 40 years old, with the maximum set at 70." - Anonymous Online Contributor
Are there any vacancies in this clinical trial for participants?
"The clinical trial is currently recruiting and was published on December 11th, 2017; the information posted online has been recently updated as of February 8th 2021." - Anonymous Online Contributor
How many participants are currently being evaluated in this clinical experiment?
"Affirmative. Upon inspection of the information provided on clinicaltrials.gov, it is evident that this medical trial began recruitment in December 2017 and was recently updated in February 2022. The study requires 60 participants between two appointed sites." - Anonymous Online Contributor
May I partake in this clinical investigation?
"This clinical trial is recruiting 60 colon cancer patients aged between 40 and 70. To be accepted, applicants must be in a healthy gastrointestinal state with body mass index ranging from 18-40 Kg/m2. Previous studies have found no difference in responses to fibre diets amongst those of various weights including the overweight or obese. Those who had noncancerous polyps removed previously are also eligible for this trial, as well as Alaska Native individuals enrolled in their Tribal Health System program." - Anonymous Online Contributor
Please Note: These questions and answers are submitted by anonymous patients, and have not been verified by our internal team.