Topical Analgesic
Capsaicin for Cannabinoid Hyperemesis Syndrome
UVA Health System, Charlottesville, VA
Capsaicin

+1 more
Phase 4
Waitlist Available
Led by Angela Holian, PharmD
Research Sponsored by University of Virginia
Eligibility Criteria Checklist
Specific guidelines that determine who can or cannot participate in a clinical trial
Must have
Diagnosis of cannabinoid hyperemesis syndrome
Must not have
Be younger than 18 years old
Follow Up
30 days (outpatient phone call)
Drug Has Already Been Approved
All Individual Drugs Already Approved
Study Summary
This trial will test if capsaicin cream can help people with a condition that causes them to vomit a lot.
Cannabinoid Hyperemesis Syndrome
Eligibility Criteria
Inclusion Criteria
You will be eligible if you check "Yes" for the criteria below
Timeline
Screening ~ 3 weeks
3 visits
Follow Up ~ 30 days (outpatient phone call)
Follow Up ~
30 days (outpatient phone call)
This trial's timeline: 3 weeks for screening, Varies for treatment, and 30 days (outpatient phone call) for reporting.
Treatment Details
Study Objectives
Outcome measures can provide a clearer picture of what you can expect from a treatment.
Time to resolution of symptoms
Secondary outcome measures
Clinical improvement in pain score
Symptom improvement at thirty days
Side effects data
From 2018 Phase 4 trial • 80 Patients • NCT02288156
Study treatment Arm
Placebo
0,01mM
0,1mM
0.001mM
Awards & Highlights
Drug Has Already Been Approved
The FDA has already approved this drug, and is just seeking more data.
All Individual Drugs Already Approved
Therapies where all constituent drugs have already been approved are likely to have better-understood side effect profiles.
The final step before approval, pivotal trials feature drugs that have already shown basic safety & efficacy.
Trial Design
Group I: Capsaicin
Experimental Treatment
1 Intervention
capsaicin 0.075% cream applied once topically
Group II: Placebo
Active Control
1 Intervention
placebo cream applied once topically
How many patients have taken this drug
Who is running the clinical trial?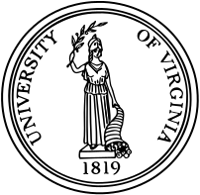 University of Virginia
Lead Sponsor
721 Previous Clinical Trials
1,567,472 Total Patients Enrolled
Angela Holian, PharmD
Principal Investigator - University of Virginia
Frequently Asked Questions
These questions and answers are submitted by anonymous patients, and have not been verified by our internal team.
How many individuals are participating in this therapeutic trial?
"Affirmative. According to the details hosted on clinicaltrials.gov, this trial began recruiting on December 1st 2020 and is still actively looking for participants. The study needs 50 individuals from one location to complete it."
Is recruitment still ongoing for this research endeavor?
"Affirmative. According to records available on clinicaltrials.gov, the trial was initially posted on December 1st 2020 and is currently open for enrollment. This study needs 50 participants from a single location."
What medical afflictions does Capsaicin commonly address?
"Capsaicin has been identified as a potential treatment for collagen diseases, acute nonspecific tenosynovitis, and musculoskeletal pain."
What risks do users face when exposed to Capsaicin?
"Capsaicin has been granted approval, so it is given a score of 3. This assessment was made by the Power team on their 1 to 3 scale."