Study Summary
This trial is investigating whether giving steroids through the uterine arteries during fibroid embolization can help reduce pain, nausea, vomiting, and weakness afterwards.
Treatment Effectiveness
Phase-Based Effectiveness
This is further along than 85% of similar trials
Similar Trials
Study Objectives
1 Primary · 4 Secondary · Reporting Duration: Baseline, 3 months
Change in quality of life
Change in uterine fibroid volume
Pain scores using the VAS Questionnaire
Severity of post-embolization syndrome symptoms
Trial Safety
This is further along than 85% of similar trials
Similar Trials
2%
Cerebrospinal fluid leak
This histogram enumerates side effects from a completed 2013 Phase 4 trial (NCT01474915) in the Ondansetron ARM group. Side effects include: Fever with 2%, Deep Vein Thrombosis with 2%, Cerebrospinal fluid leak with 2%.
Awards & Highlights
All Individual Drugs Already Approved
Therapies where all constituent drugs have already been approved are likely to have better-understood side effect profiles.
Approved for 60 Other Conditions
This treatment demonstrated efficacy for 60 other conditions.
The final step before approval, pivotal trials feature drugs that have already shown basic safety & efficacy.
Trial Design
2 Treatment Groups
82 Total Participants · 2 Treatment Groups
Primary Treatment: Dexamethasone · Has Placebo Group · Phase 3
Dexamethasone Arm
Experimental Group · 1 Intervention: Dexamethasone · Intervention Types: Drug
Saline Arm
PlaceboComparator Group · 1 Intervention: Saline · Intervention Types: Drug
How many patients have taken this drug
Trial Logistics
Trial Timeline
Reporting: baseline, 3 months
Who is running the clinical trial?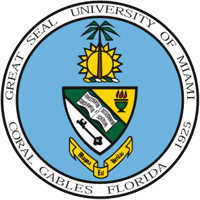 University of Miami
Lead Sponsor
821 Previous Clinical Trials
390,339 Total Patients Enrolled
Prasoon Mohan, MD
5.0
2 Reviews
Principal Investigator - University of Miami
1 Previous Clinical Trials
They were very understanding and had a lot of information.
Eligibility Criteria
Age 20 - 50 · Female Participants · 1 Total Inclusion Criteria
Mark "Yes" if the following statements are true for you:
Women who are eligible for a specific treatment called uterine fibroid embolization for their symptomatic fibroids.
Who else is applying?
What state do they live in?
What site did they apply to?
Sylvester Comprehensive Cancer Center

100.0%
What portion of applicants met pre-screening criteria?
Frequently Asked Questions
What are the medical requirements to participate in this trial?
"The team conducting this clinical trial is looking for 82 individuals, all between the ages of 20 and 50, who currently have leiomyoma. Furthermore, it is imperative that potential participants also fit the following description: women who would be good candidates for uterine fibroid embolization due to their symptomatic fibroids." - Anonymous Online Contributor
To what purpose is Dexamethasone most often administered?
"Dexamethasone is frequently used to treat ophthalmia and sympathetic. Other potential conditions that this medication can help manage include branch retinal vein occlusion and macular edema." - Anonymous Online Contributor
Is this research only open to seniors, or will younger patients be able to enroll as well?
"The focus of this research is to recruit individuals who are between 20-50 years old." - Anonymous Online Contributor
How many patients are you testing this medication on?
"That is correct, the online information hosted on clinicaltrials.gov specifies that this trial is open for recruitment. It was originally posted on 1/25/2021, with the most recent update being on 3/10/2022. The trial has 82 spots open for participants at 1 location." - Anonymous Online Contributor
Please Note: These questions and answers are submitted by anonymous patients, and have not been verified by our internal team.