Study Summary
This trial is testing whether kids with a high threshold for peanut allergies can eat small amounts of peanuts to build up a tolerance, and if this changes their quality of life.
Food Allergy

Peanut Allergy
Study Objectives
1 Primary · 6 Secondary · Reporting Duration: up to 96 weeks
Change in Peanut-specific IgG4
Food Allergy Quality of Life Parental Burden Instrument
The difference in the percentage of children that tolerate the full challenge
Number of acute allergic reactions
The percentage of children that achieve sustained unresponsiveness
Trial Safety
This is further along than 68% of similar trials
Similar Trials
Trial Design
2 Treatment Groups
73 Total Participants · 2 Treatment Groups
Primary Treatment: Treatment · No Placebo Group · Phase 2
Avoidance
NoIntervention Group · 1 Intervention: Avoidance · Intervention Types:
Treatment
ActiveComparator Group · 1 Intervention: Peanut Protein · Intervention Types: Biological
Trial Logistics
Trial Timeline
Reporting: up to 96 weeks
Who is running the clinical trial?
Scott Sicherer
Lead Sponsor

National Institute of Allergy and Infectious Diseases (NIAID)
NIH
3,172 Previous Clinical Trials
4,939,863 Total Patients Enrolled
11 Trials studying Food Allergy
12,185 Patients Enrolled for Food Allergy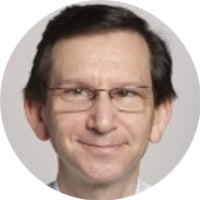 Scott Sicherer, MD
Principal Investigator - Icahn School of Medicine at Mount Sinai
Medical School - Johns Hopkins University, Doctor of Medicine
The Mount Sinai Hospital, Residency in Pediatrics
7 Previous Clinical Trials
804 Total Patients Enrolled
2 Trials studying Food Allergy
100 Patients Enrolled for Food Allergy
Eligibility Criteria
Age 4 - 14 · All Participants · 4 Total Inclusion Criteria
Mark "Yes" if the following statements are true for you:
Frequently Asked Questions
Will geriatric participants be included in this investigation?
"As indicated by the inclusionary criteria, this trial is open to those between 4 and 14 years old. Additionally, there are 88 studies for minors under 18 and 158 study opportunities available for people above 65." - Anonymous Online Contributor
Has the recruitment phase for this trial commenced?
"Affirmative. Clinicaltrials.gov's records demonstrate that this medical experiment, initially posted on August 5th 2019, is enrolling patients. 74 participants must be recruited from 1 of the available sites." - Anonymous Online Contributor
To whom is participation in this clinical trial being offered?
"This study is seeking 74 children aged 4 to 14 with a confirmed peanut allergy. To be eligible, the patient (or their guardian) must provide informed consent and have IgE levels of 0.35 kUA/L or higher after avoiding peanuts for at least three days before screening. Furthermore, patients should be able to consume between 143 mg and 5043 mg of peanut protein during oral food challenge testing on the day of screening. Informed consent from both parent(s)/guardian(s) and child are necessary in order to participate in this trial." - Anonymous Online Contributor
Does this medication have governmental sanctioning?
"Adequate prior evidence confirms that this therapeutic intervention is safe, and thus it has been awarded a score of 2 on the Power scale. However, since this is still a Phase 2 trial, data supporting efficacy remains absent." - Anonymous Online Contributor
What is the upper limit of participants in this experiment?
"That is correct. Clinicaltrials.gov shows that the trial, initially posted on August 5th 2019, is still seeking participants with 74 patients to be recruited from 1 location." - Anonymous Online Contributor
Please Note: These questions and answers are submitted by anonymous patients, and have not been verified by our internal team.