Other
APL-1202 in combination with tislelizumab for Bladder Cancer
Fudan University Shanghai Cancer Center, Shanghai, China
APL-1202 in combination with tislelizumab

+1 more
Phase 1 & 2
Recruiting
Research Sponsored by Jiangsu Yahong Meditech Co., Ltd aka Asieris
Eligibility Criteria Checklist
Specific guidelines that determine who can or cannot participate in a clinical trial
Must have
Patients who refuse neoadjuvant cisplatin based chemotherapy or in whom neoadjuvant cisplatin based therapy is contraindicated. Contraindications to cisplatin is defined by meeting at least one of the following criteria:
In the clinical judgement of the investigator, potential adverse effects from cisplatin-based neoadjuvant chemotherapy outweighs its benefits.
Must not have
Be younger than 18 years old
Study Summary
This trial is testing a new combination therapy for patients with bladder cancer who are ineligible or refuse cisplatin-based chemotherapy.
Eligibility Criteria
Inclusion Criteria
You will be eligible if you check "Yes" for the criteria below
You

do not want to undergo chemotherapy with cisplatin

before your main treatment, or you

cannot have cisplatin-based chemotherapy

due to medical reasons.
The doctor in charge of the study believes that the risks of taking cisplatin-based neoadjuvant chemotherapy outweigh the potential benefits for you.
Timeline
Screening ~ 3 weeks
3 visits
This trial's timeline: 3 weeks for screening, Varies for treatment, and 26 months for reporting.
Treatment Details
Study Objectives
Outcome measures can provide a clearer picture of what you can expect from a treatment.
Adverse events (AE) and serious adverse events (SAE).
The RP2D of APL-1202 in combination with tislelizumab.
The rate of pathologic complete response (pCR) in Phase 2.
Secondary outcome measures
Cumulative amount in urinary excretion (Ae)
+8 more
Trial Design
Group I: APL-1202 in combination with tislelizumab
Active Control
1 Intervention
Group II: Tislelizumab alone
Placebo Group
1 Intervention
Who is running the clinical trial?
Jiangsu Yahong Meditech Co., Ltd aka Asieris
Lead Sponsor
5 Previous Clinical Trials
1,616 Total Patients Enrolled
Media Library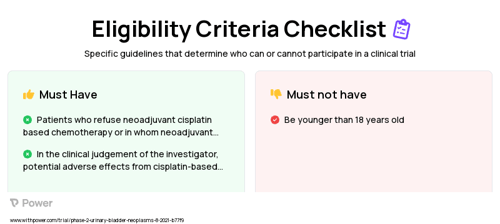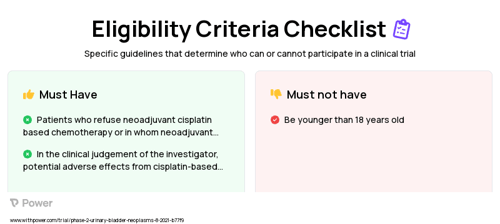 APL-1202 (Other) Clinical Trial Eligibility Overview. Trial Name: NCT04813107 — Phase 1 & 2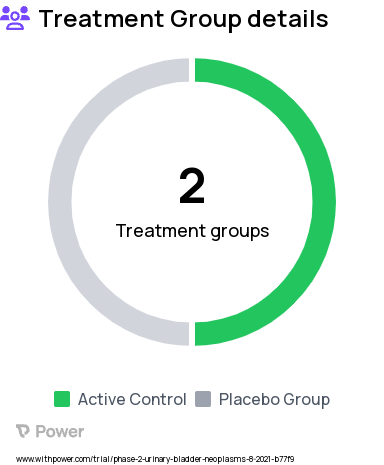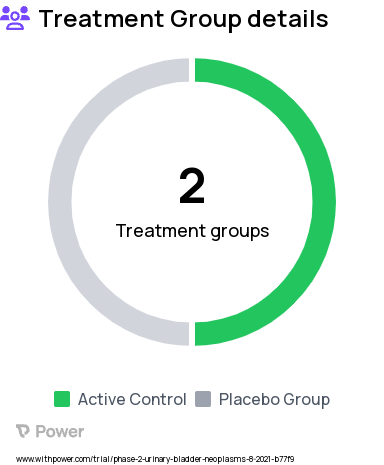 Bladder Cancer Research Study Groups: APL-1202 in combination with tislelizumab, Tislelizumab alone
Bladder Cancer Clinical Trial 2023: APL-1202 Highlights & Side Effects. Trial Name: NCT04813107 — Phase 1 & 2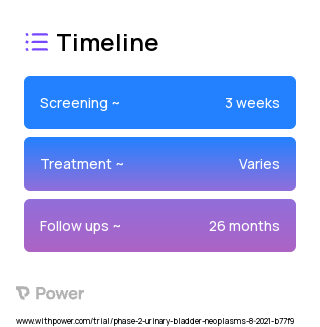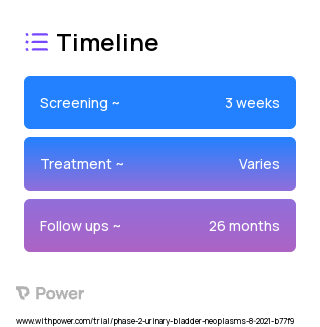 APL-1202 (Other) 2023 Treatment Timeline for Medical Study. Trial Name: NCT04813107 — Phase 1 & 2
Frequently Asked Questions
These questions and answers are submitted by anonymous patients, and have not been verified by our internal team.
Is enrollment for this research still ongoing?
"As indicated by clinicaltrials.gov, this medical study is still open for recruitment as of today. It was initially posted on December 28th 2021 and has been updated more recently on February 21st 2022."
Is there precedent for this kind of clinical trial?
"As of present, there are 105 active trials for APL-1202 combined with tislelizumab in 426 cities and 45 nations. The first trial was conducted by BeiGene in 2017 and involved 805 participants who completed its Phase 3 approval phase. Following the initial run, a further 11 studies have been concluded."
How many participants are being incorporated in this research experiment?
"Affirmative. Clinicaltrials.gov presents evidence that this research is in the midst of recruitment, with 79 volunteers sought from 1 site since its first posting on December 28th 2021 and last editing on February 21st 2022."
What is the major goal of this clinical test?
"This protocol will track two primary outcomes over a 26 month period: adverse events (AE) and serious adverse events (SAE). Secondary measurements include Tmax, Ae%, and plasma ctDNA-based tumor mutation burdens (TMB)."
Are there any other investigations conducted regarding the concomitant use of APL-1202 and tislelizumab?
"At present, there are 105 active clinical trials for APL-1202 and tislelizumab therapy, with 18 of those studies in their final phase. Trials are being conducted mainly in Nanning, Guangxi; however, 2329 other locations also have these experiments underway."