Study Summary
This trial tests whether an over-the-counter drink is safe for people with heart failure, on and off certain medications. A physical exam and blood draws are part of the half-day visit.
Heart Failure with Reduced Ejection Fraction
Treatment Effectiveness
Phase-Based Effectiveness
Study Objectives
4 Primary · 0 Secondary · Reporting Duration: 1 hour
Beta-hydroxybutyrate level
Trial Safety
Awards & Highlights
All patients enrolled in this trial will receive the new treatment.
Trial Design
1 Treatment Group
20 Total Participants · 1 Treatment Group
Primary Treatment: Ketone ester · No Placebo Group · Phase 1
Ketone ester
Experimental Group · 1 Intervention: DeltaG · Intervention Types: DietarySupplement
Who is running the clinical trial?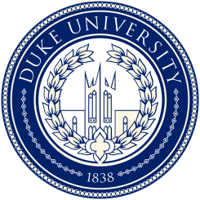 Duke University
Lead Sponsor
2,239 Previous Clinical Trials
3,040,715 Total Patients Enrolled
61 Trials studying Heart Failure
46,537 Patients Enrolled for Heart Failure
National Heart, Lung, and Blood Institute (NHLBI)
NIH
3,674 Previous Clinical Trials
47,133,890 Total Patients Enrolled
198 Trials studying Heart Failure
674,494 Patients Enrolled for Heart Failure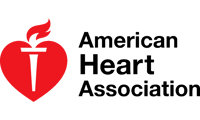 American Heart Association
OTHER
289 Previous Clinical Trials
4,864,337 Total Patients Enrolled
26 Trials studying Heart Failure
137,194 Patients Enrolled for Heart Failure
Senthil Selvaraj, MD, MSTR, MA
Principal Investigator
Duke University
Eligibility Criteria
Age 18+ · All Participants · 0 Total Inclusion Criteria
Mark "Yes" if the following statements are true for you:
Frequently Asked Questions
To what degree is Ketone ester a secure treatment option for sufferers?
"Our Power team appraised the safety of ketone ester to be a 1 due to limited clinical data for efficacy and safety in Phase 1 trials." - Anonymous Online Contributor
Are there still opportunities to volunteer for this experiment?
"Per clinicaltrials.gov, this investigation is not currently recruiting participants; it was posted on March 1st of 2023 and last updated February 24th of the same year. Although this trial does not require volunteers at present, there are 710 other trials actively looking to find people who can help with their research efforts." - Anonymous Online Contributor
Please Note: These questions and answers are submitted by anonymous patients, and have not been verified by our internal team.